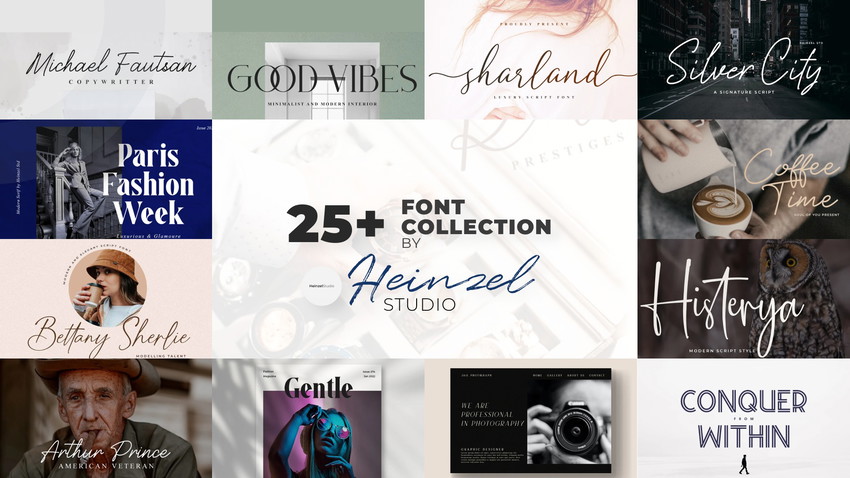 Match your mood to our 25+ fonts!
Hey Web Designers! Do you love fonts? Do you love finding new fonts and playing around with them to see how they can add that extra bit of flair to your work? Then you're going to LOVE our 25+ font collection! This is the perfect opportunity to grow your creativity and try out some new styles! And since the fonts are all bundled together, it's easy and affordable to experiment with different combinations. This collection is filled with a variety of signature, typeface, sans serif and modern fonts. I especially love using italic and heavy typefaces for modern signatures, elegant scripts for invitations or menus, and modern sans-serifs for logos and my sales copy. But the possibilities are endless – so get creative! When choosing a font, it's important to consider how it will be used. Will it be used for body text or headings? Is it meant to be formal or casual? What mood are you trying to create? Once you have answered these questions, you can start narrowing down your choices until you find the perfect font for your project!
Digital download of 25+ Font Collection by Heinzel Studio
This deal is non-refundable
Get lifetime access. Just download and save within 60 days of purchase.