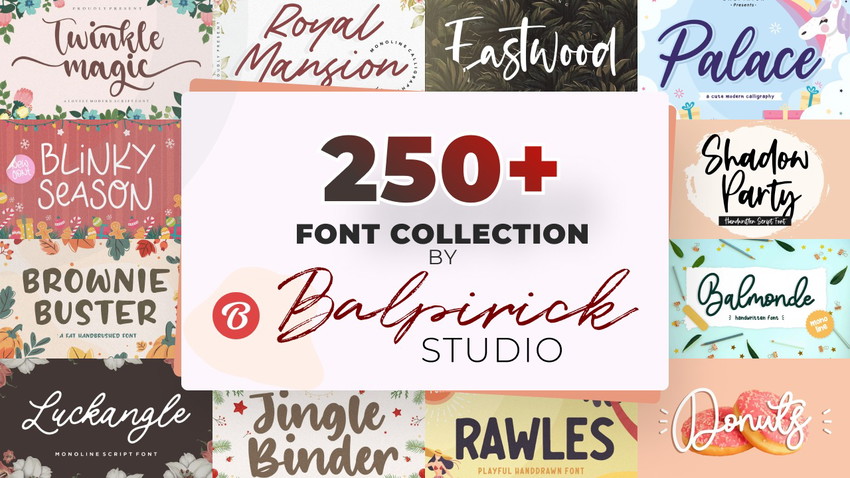 Perfect for projects that need an air of sophiciation
Font Collection by Balpirick Studio is a great way to improve your design skills. It contains handwritten fonts, calligraphy script fonts, modern calligraphy fonts, hand-brushed fonts, signature monoline fonts, bold script fonts, and more. Fonts are a great way to express yourself, and there are so many different types to choose from! If you're looking for something that's stylish and elegant, you might want to try using a calligraphy script font. These fonts have a very graceful look about them, and they can be perfect for projects that need an air of sophistication. If you're after something more modern, there are plenty of calligraphy fonts available that have a more contemporary feel. These fonts often feature thicker strokes and bolder lettering, which can be really eye-catching. They're perfect for creating attention-grabbing headlines or posters. If you prefer something more relaxed and informal, hand brushed fonts might be the right choice for you. These typefaces often have an organic feel to them, with lots of swirls and curves in the letters. They can give your designs a warm and natural vibe that's perfect for rustic weddings or laid-back lifestyle brands.
Digital download of 250+ Font Collection by Balpirick Studio
This deal is non-refundable
Get lifetime access. Just download and save within 60 days of purchase.