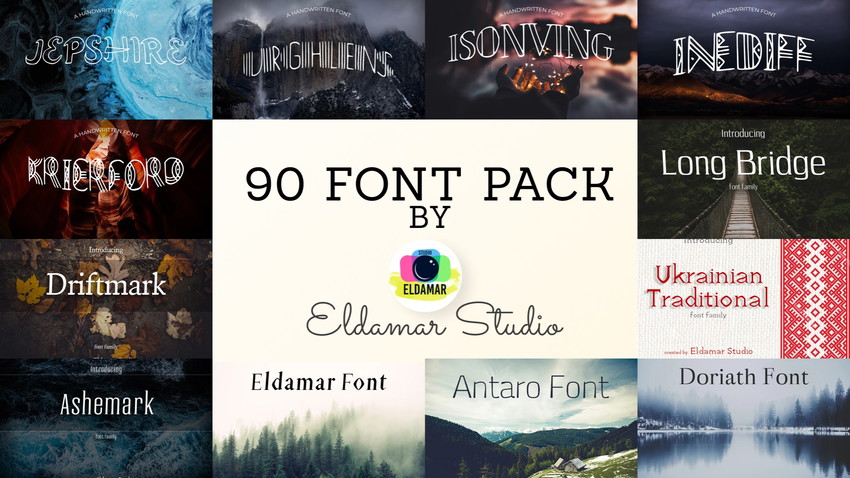 Find the perfect font for your collection!
Fonts are a funny thing. We all have our favorites and we tend to stick with them, but sometimes it's fun to try something new. That's where Eldamar Studio's 90+ Font Pack comes in. It offers 90+ different fonts, from minimalist designs to more intricate ones, so you can find the perfect one for your next project. The best part is that most of the fonts in this bundle come with graphics and different font weights to provide additional support for the project. Perfect for any preference! Whether you're a graphic designer, content creator, or influencer, this is a great resource for adding some variety to your work. So go ahead and explore the options – you might be surprised at what you find!
Digital download of 90 Font Pack by Eldamar Studio
This deal is non-refundable
Get lifetime access. Just download and save within 60 days of purchase.