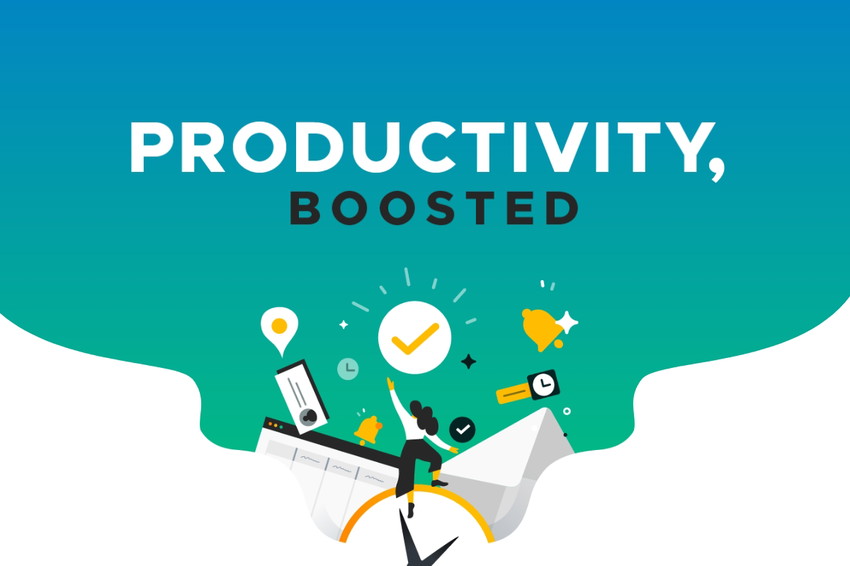 Find the best productivity strategy for you with a side-by-side comparison of top frameworks
If watching productivity videos on YouTube to procrastinate were a sport, some of us would be league MVPs. ("Sponsored by Sprite.")
Instead of letting procrastination, the afternoon slump, or a massive to-do list keep you from your most important work, we've created a guide for you.
Ready to dive into 10 of the most popular productivity frameworks and implement the strategy that best fits your goals?
Introducing Productivity, Boosted.
Compare 10 of the most popular productivity frameworks
Get step-by-step details about how to implement each framework
Read inspiring quotes from the inventors of famous productivity ideas
Overview
Productivity, Boosted is an ebook that compares ten popular productivity frameworks and teaches you how to implement them into your work life with actionable steps.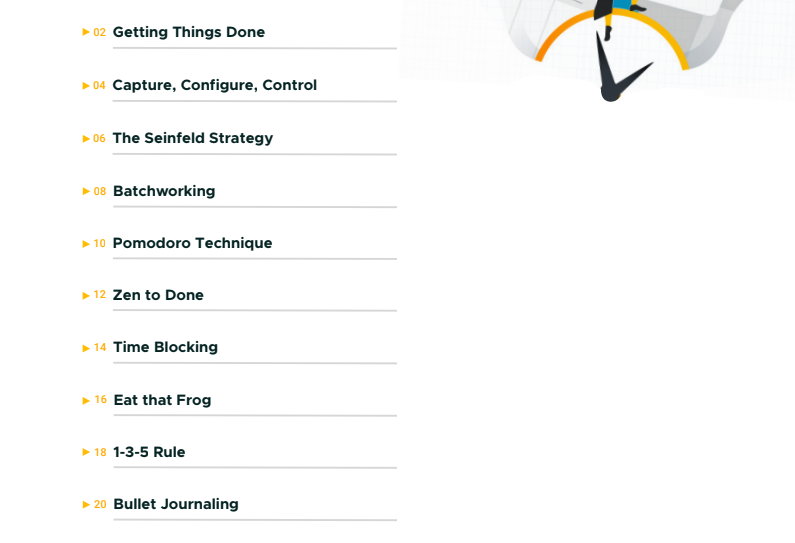 When it comes to improving our focus and organization, we don't have to reinvent the wheel. All we need is to find the right productivity system for our specific job or goals.
In Productivity, Boosted, we explore ten tried-and-true productivity frameworks and how to use them.
Some of these tactics have been around for decades, helping executives and busy entrepreneurs keep focused.
Other systems are new, but have quickly risen to fame because of their clear results.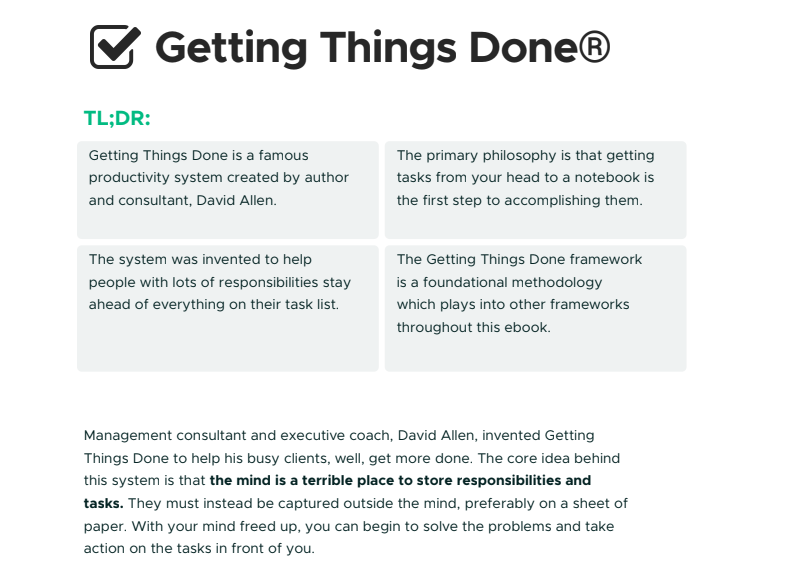 This guide features foundational frameworks—like Getting Things Done by David Allen—as well as frameworks that build upon other strategies described through the book.
We've also included more than twenty power quotes from the experts who invented these methodologies.
They'll inspire you, clarify a certain strategy, or simply give you better context for how to implement productivity into your life.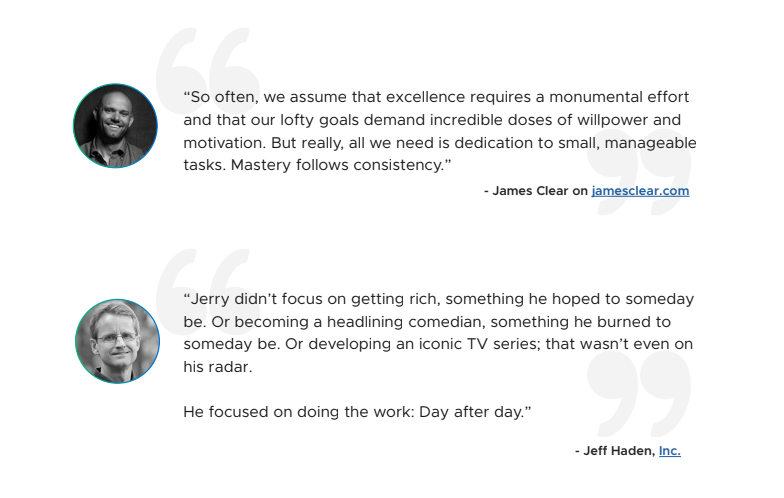 It's easy to find productivity methods through a Google search—it's also easy to get overwhelmed.
That's why this guide places the most popular methods side-by-side for easy comparison.
We've organized the ebook with simple overviews, step-by-step instructions on each method, and descriptions that thread common themes we see between certain ideas.
You'll learn methods like Pomodoro, time blocking, The Seinfeld Strategy, Eat That Frog, and more!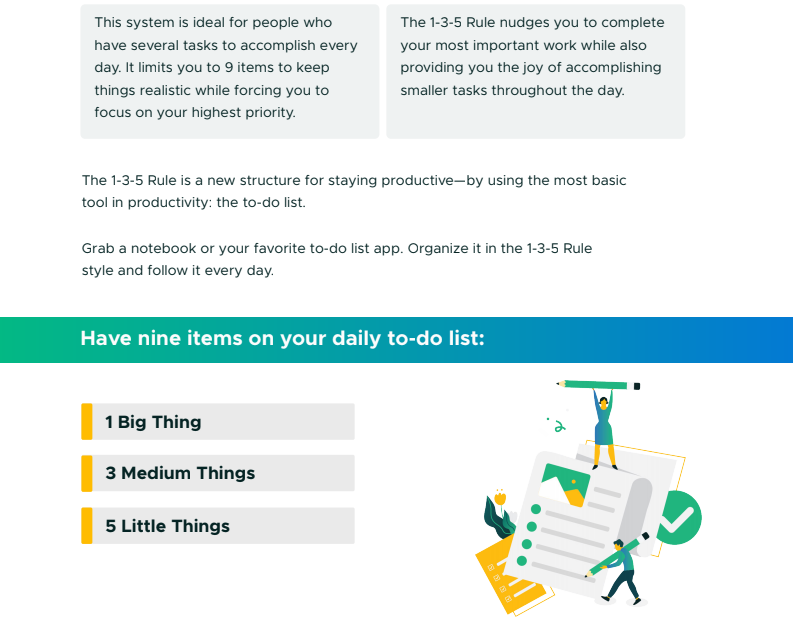 What does it take to level up your productivity? For most of us, not as much as we might think.
Productivity, Boosted is just what the doctor prescribed for mastering the art of doing more in less time.
Side effects include getting a week's work done in a day, finishing a project early and having nothing to do, and that inevitable facepalm for not implementing your new system sooner.
Download Productivity, Boosted for free today!
Deal terms & conditions
Digital Download of AppSumo's Productivity, Boosted Ebook

GDPR compliant
Get lifetime access. Just download and save within 60 days.