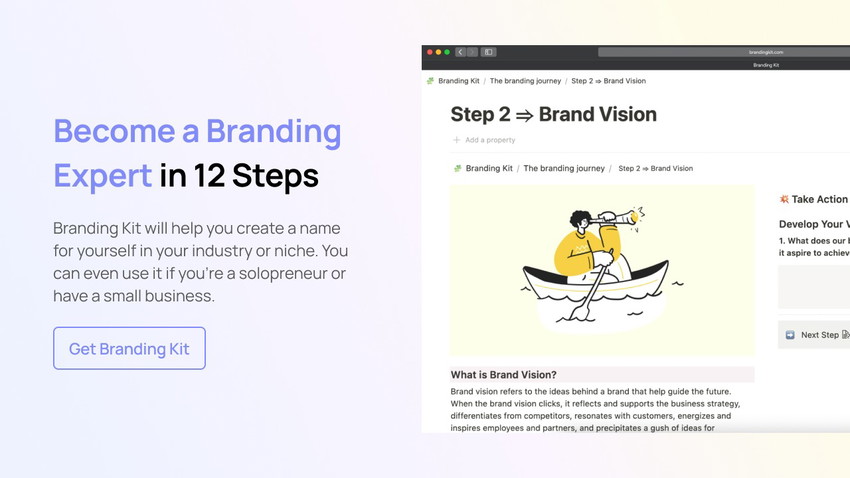 Branding kit contains tools, templates, and instructions to help you build your brand on Notion
The Ultimate Guide For Branding Success Believe it or not, there is a formula that these brands follow in order to maintain their stellar reputations. I've listed all of the steps they take below so you will know how to do it too! Become a Branding Expert in 12 Steps: Branding Kit will help you create a name for yourself in your industry or niche. You can even use it if you're a solopreneur or have a small business. Boost Your Branding Journey with 70+ blocks: The brand kit contains tools, templates, and step-by-step instructions to help you build the brand of your dreams. Get the roadmap to create a unique brand: Branding Kit is an information product that will help spark ideas and improvements for your branding journey. You will find everything you need when you decide to launch your own brand. Branding is crucial for every business: It is written for both aspiring entrepreneurs and existing business owners who want to improve their branding techniques. Zero to Hero in 12 Steps: You'll get topics like: * What makes a great brand? * How do I launch my own brand? * How do I differentiate my brand from others? * and more. Get access now!
Digital download of Notion Branding Kit
This deal is non-refundable
Get lifetime access. Just download and save within 60 days of purchase.