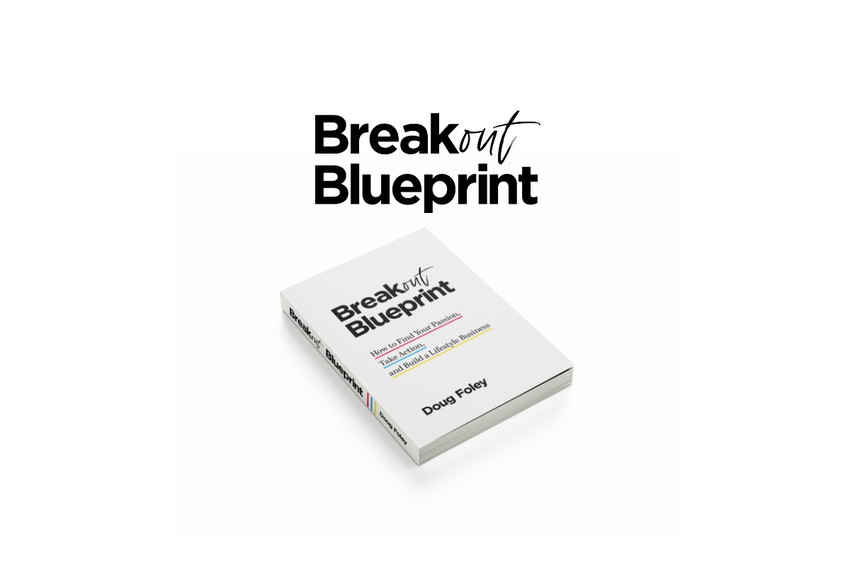 Uncover the roadmap for finding your passion and using it to build a successful business
"Working for the Weekend" is much better as a pop hit than a lifestyle (sidenote: that song debuted 40 years ago…ouch).
It'd be nice to live life off the clock for a change, but you don't know where to start or what your dream business even looks like.
You're looking for a way to define your passion, and then create your own business around the lifestyle you imagine.
Introducing Breakout Blueprint.
Discover the exact process for finding and defining your passion
Learn how to write an effective, concise business plan that gets real results
Use a tested and foolproof formula to uncover the meaning in your work
Overview
Breakout Blueprint is an ebook that teaches you how to define your passion and leverage it into a successful business, for the lifestyle you've always imagined.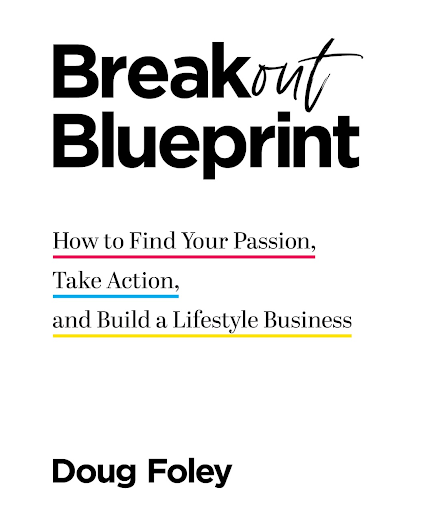 Breakout Blueprint is the culmination of thorough research on successful entrepreneurs.
Doug Foley, career coach and podcast host, interviewed over 150 entrepreneurs to find out what made them successful, and the answer wasn't actually that difficult.
They all built businesses around the lives they wanted to live, not the lives they were living.
This ebook will let you follow their same blueprint to success.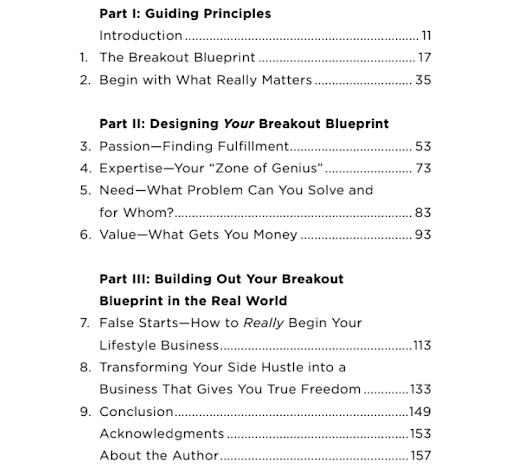 Get an inside look at what makes a strong foundation for a successful business.
Breakout Blueprint will show you the four foundations you need to get started: passion, expertise, need, and value.
From there, you'll define goals that will give you direction and help you find meaning in what you'd like to accomplish (besides finishing your Netflix queue).
Because it's not just about establishing a business—it's about making your purpose align with your goals.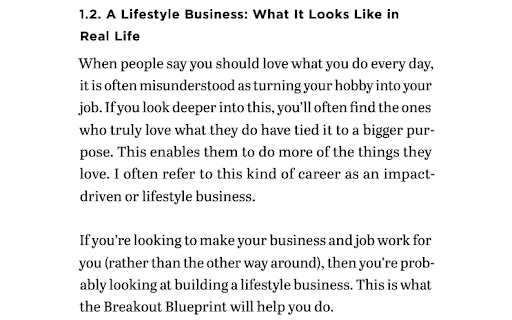 Freedom is key in the Breakout Blueprint.
All of the strategies you'll learn, from writing a great business plan to landing your first customer, are centered around helping you live life on your own terms.
You don't have to be stuck in a 9-to-5 that doesn't give you anything more fulfilling than a paycheck.
Breakout Blueprint will show you how to take your passion, purpose, and ambition, and use them to change your circumstances for the better.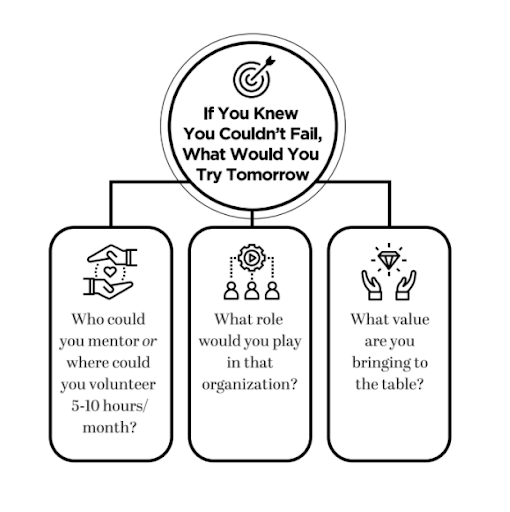 Taking a step off of the beaten path can be scary, and horror movies only reinforce that idea. ("Abandoned house in the middle of the woods? I could use some peace and quiet!")
But now you've got a blueprint for using your passion to not only build a successful business, but also create the lifestyle you deserve.
And we're literally giving it away for FREE.
Get access to Breakout Blueprint now!
Deal terms & conditions
FREE Lifetime access to Breakout Blueprint: How to Find Your Passion, Take Action, and Build a Lifestyle Business ebook

GDPR compliant
Get lifetime access. Just download and save within 60 days.