Sell more on your site with live video conversations
CableCaris designed to help sales teams and retailers have live, inbound, one-to-one video conversations with customers on their websites.
Check it out:
TL;DR
Have live, inbound, one-to-one video conversations with customers on their websites
Overview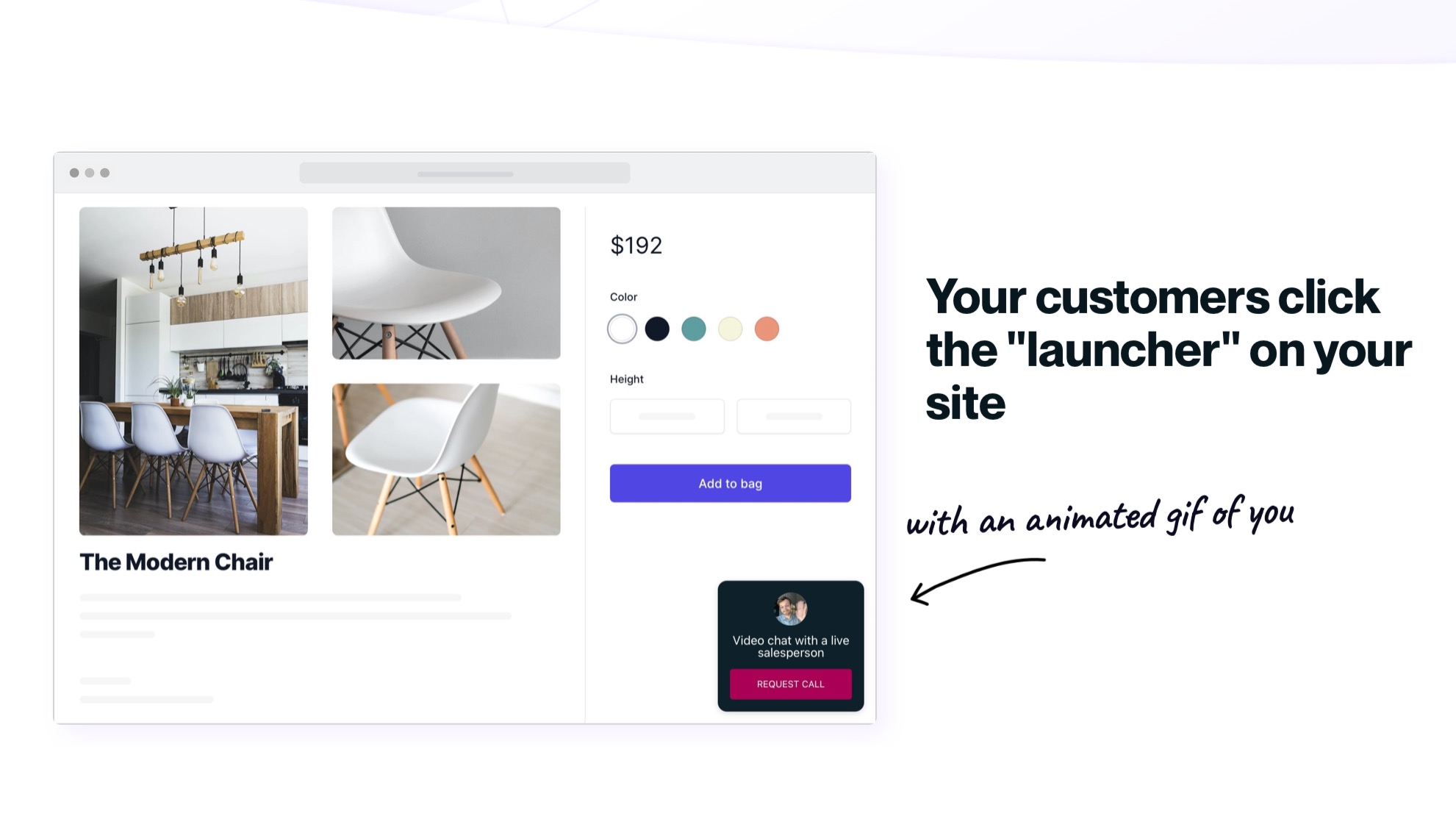 First things first, customers start with the "launcher."
You could use FaceTime.
But you and your staff probably don't want to be handing out your personal phone numbers so everyone on your site can FaceTime you.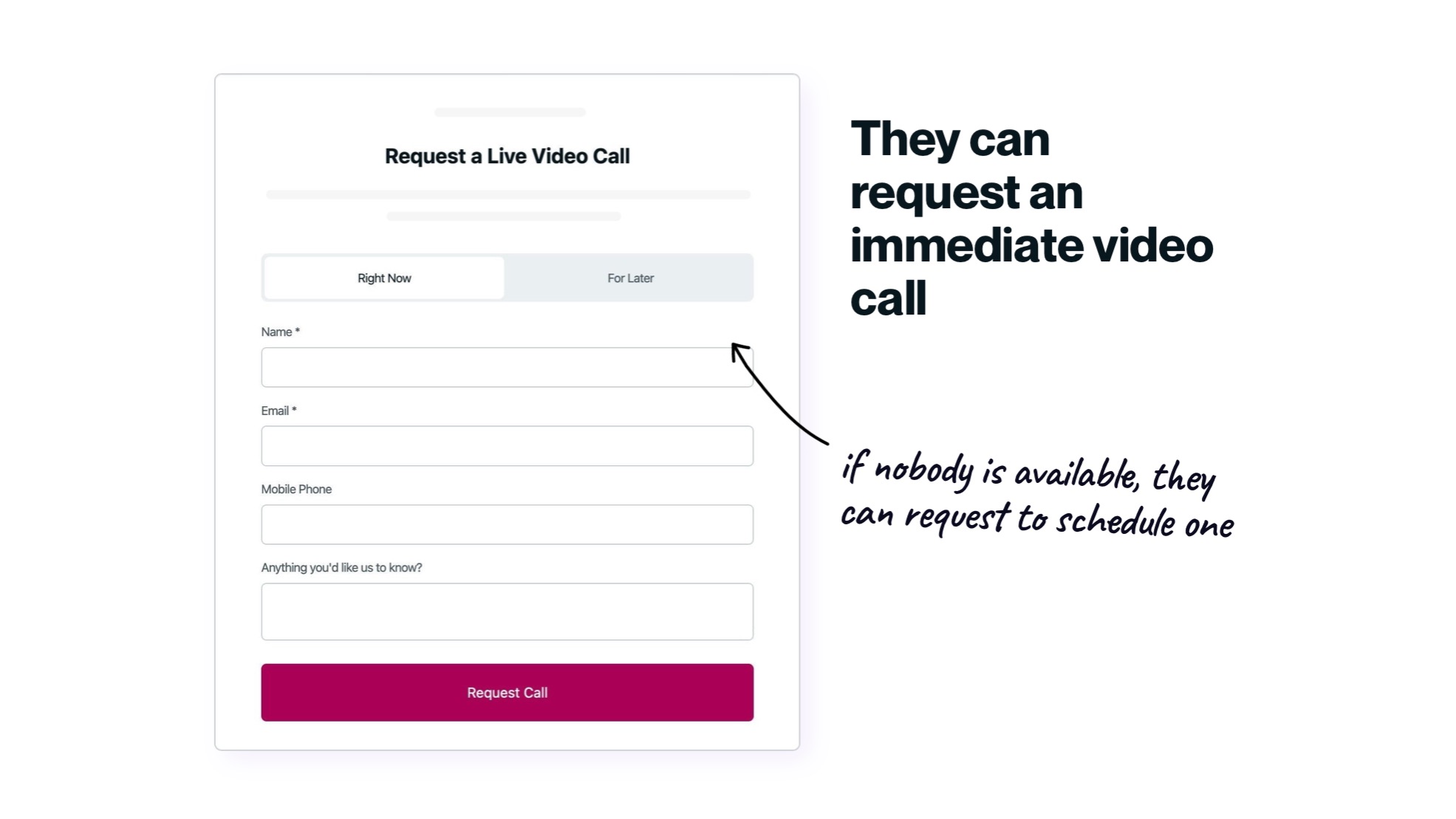 Whether you/your team are available or not, the customer has options to connect thanks to CableCar.
You could use Zoom.
But you can't put it on your website, and you probably don't want to make your customers download special software.
And even if you did, you couldn't use Zoom to schedule everything, know what those customers were interested in, follow-up with them, or track your staff's progress and performance.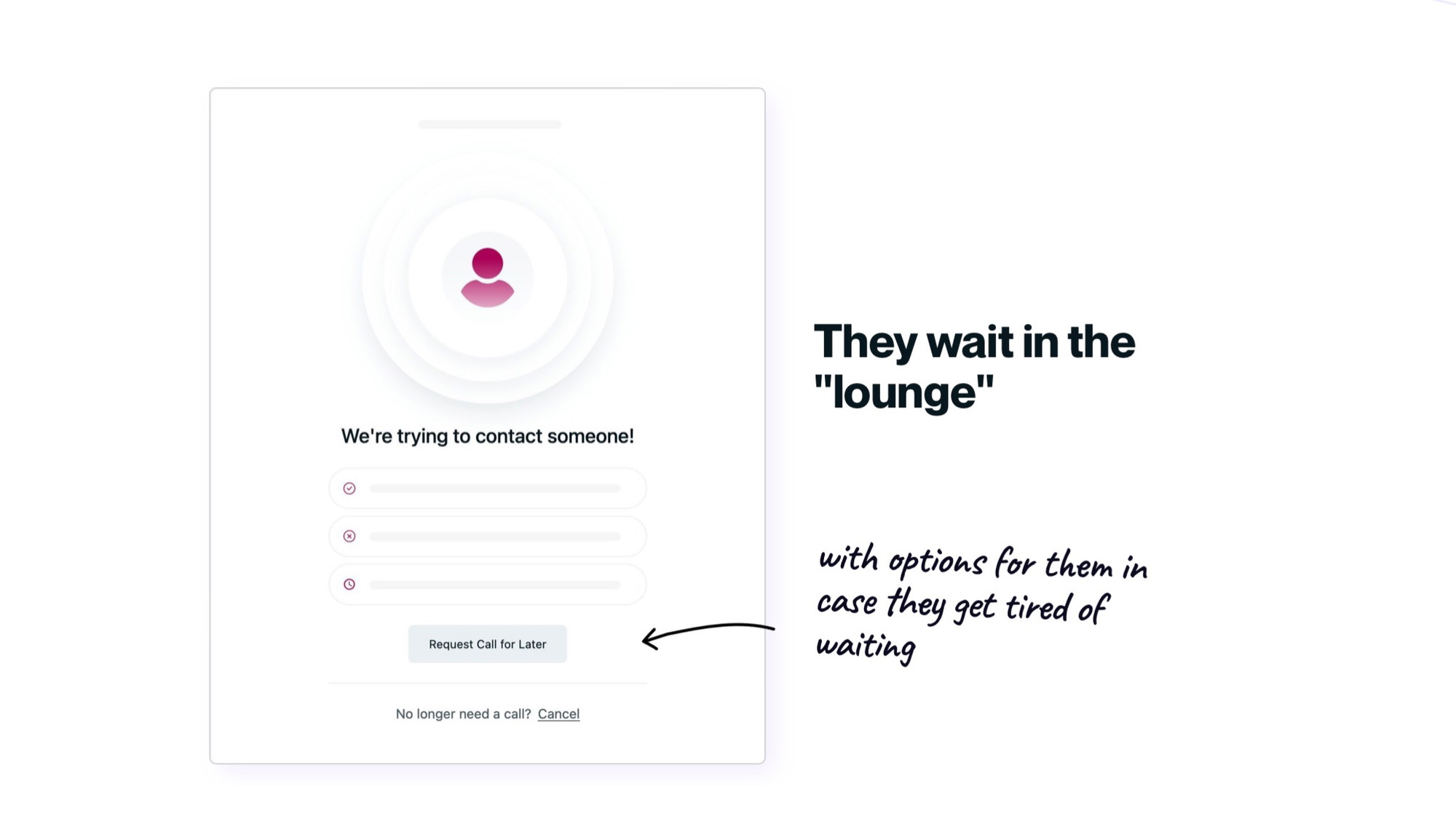 If they do decide to connect now, they get to enter the "lounge" — and there's no bouncer or cover charge here. 😉
The beauty of CableCar is that whether you/your team are available or not, we still have you covered.
We send you alerts and track & manage everything so that nothing gets missed.
Let us do the heavy lifting and keep you organized so you can focus on what matters most!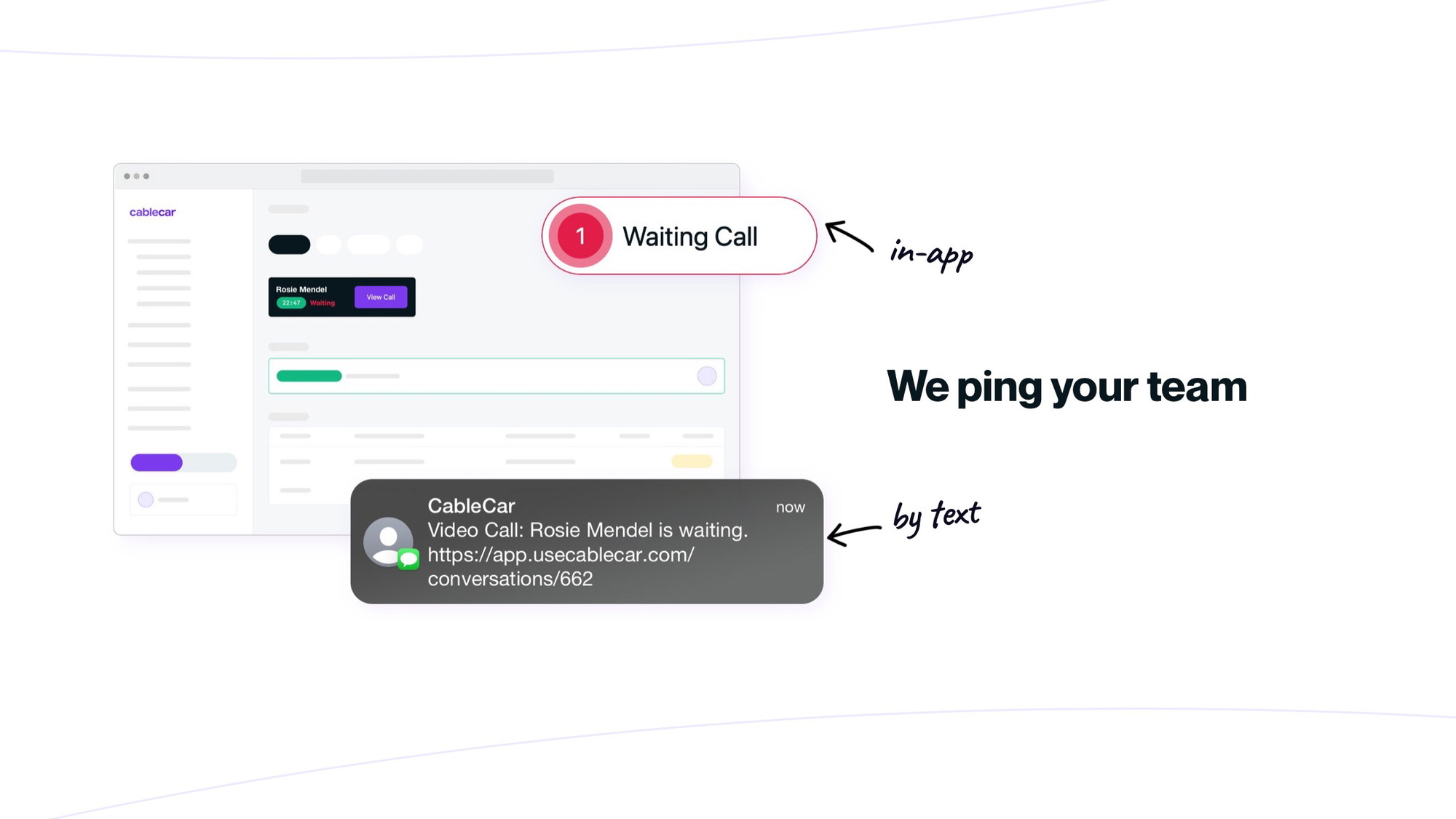 You/your team gets notified right away that a customer is waiting for assistance.
CableCar will help sales teams and online retailers (particularly those with physical stores) increase conversion rates, reduce returns, grow average basket sizes, upsell profitable items, and drive online visitors to physical stores.
BOOM! Just like that, you're connected in real-time.
Bring the power of the in-person sales experience to your website.
Get access to CableCar now!
Lifetime access to CableCar Plan
You must redeem your code(s) within 60 days of purchase
All future CableCar Plan updates
Please note: This deal is not stackable
60 day money-back guarantee. Try it out for 2 months to make sure it's right for you!