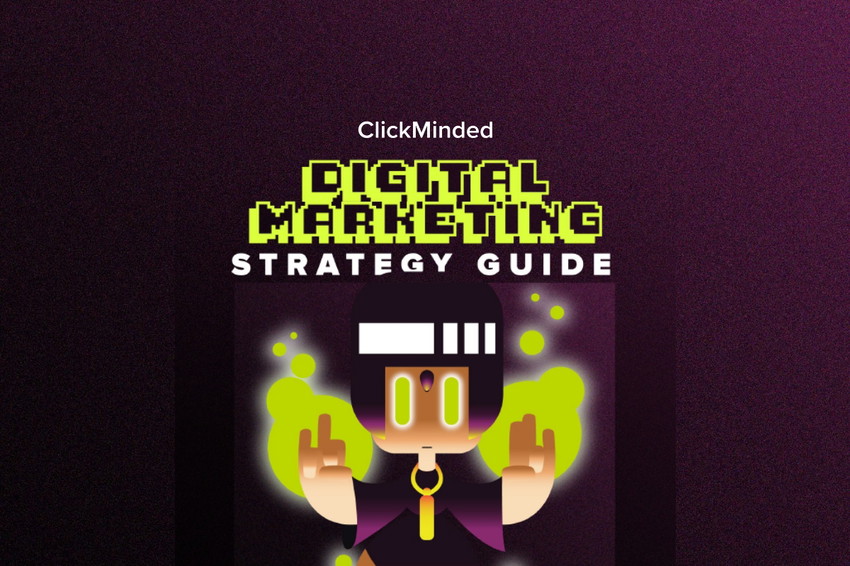 A guide to boosting site traffic and sales through digital marketing
You're ready to dive into digital marketing, but the nine figures of Google search results officially have you in over your head (BRB, hyperventilating).
Picture a comprehensive resource that guides you through developing social campaigns, email marketing, and content strategy.
Bonus points if it's easy to read and understand, and packaged up in a retro 90's design like your favorite Nintendo game.
Say hello to The ClickMinded Digital Marketing Strategy Guide.
Learn how to launch email marketing and social media campaigns
Discover methods for increasing organic traffic from search engines
Build a content strategy from scratch and create profitable paid ads
Overview
The ClickMinded Digital Marketing Strategy Guide is an ebook that tells you how to create campaigns, content strategies, and paid ads for highly effective digital marketing.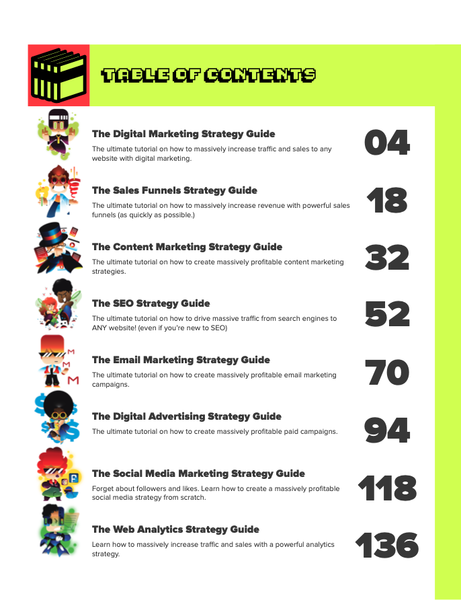 You'll start by learning about sales funnels to turn site visitors into customers.
From there, it's on to creating content strategies designed to make a profit, instead of just cranking out posts to fill out your blog (Best Desktop Icons for Color Synergy…?).
The Strategy Guide also delves into how you can use search engines to increase your traffic, as well as your conversions.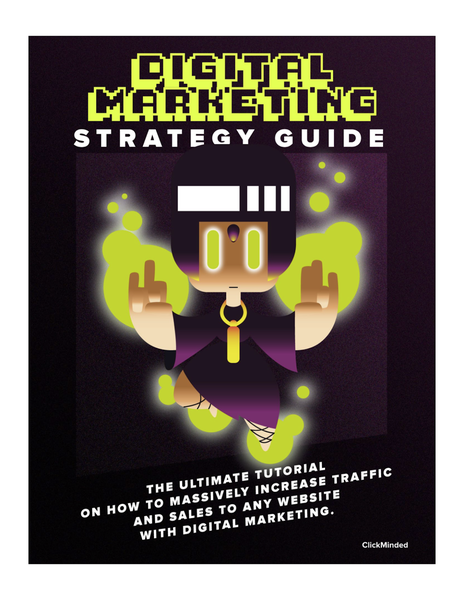 No digital marketing resource is complete without a rundown of email marketing, and The ClickMinded Digital Marketing Strategy Guide has you covered.
You'll learn about creating email campaigns that hook the reader and get your products the attention they deserve.
Did we mention the lessons on automation campaigns? They'll save you the grunt work of following up and welcoming every new lead.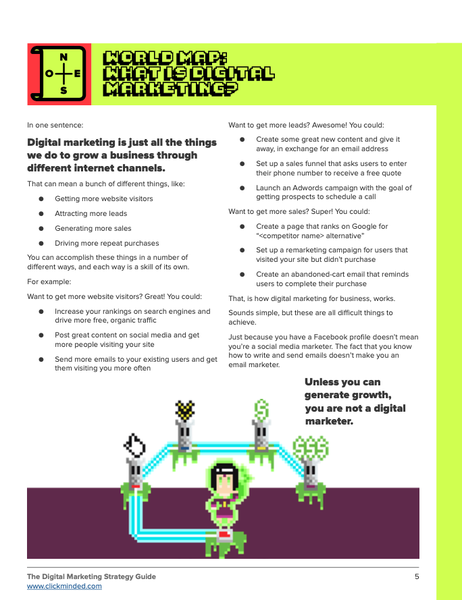 This in-depth strategy guide will also show you how to launch Facebook and Google ad campaigns for any website.
The focus here is on making a positive return on investment, instead of just "exposure" (the marketing consolation prize).
You'll also get a rundown of how to make social media campaigns that engage and hustle leads into your sales funnel.
Finally, the analytics strategy section will teach you to use metrics (not feelings) to improve your methods, increasing sales.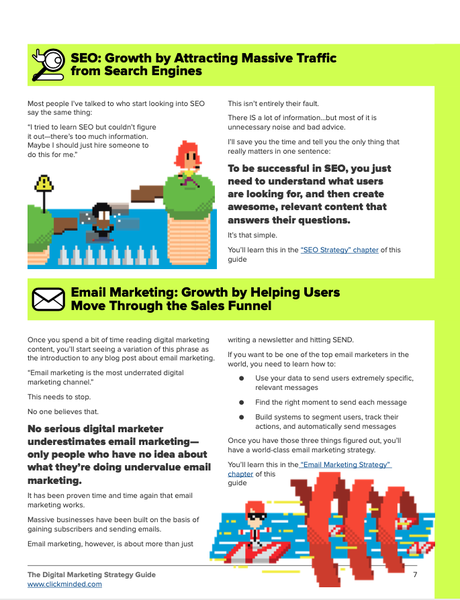 There's a time and place for search engine rabbit holes, and it's reserved for Avengers: Endgame multiverse theories and looking up where 90s child stars are today.
When you need to implement successful digital marketing, the best solution is a holistic view that shows you how to get your strategies off the ground.
The ClickMinded Digital Marketing Strategy Guide lets you learn social media campaigns, content strategy, email automation, and more to give your site the boost it needs.
Get free access to the ebook today!
Deal terms & conditions
FREE lifetime access to ClickMinded Digital Marketing Strategy Guide EBook

Please note: This deal is not stackable

GDPR compliant (partner verified)
Get lifetime access. Just download and save within 60 days.