Cold Email Master is the step-by-step course you need to know how to email and get replies from very busy people
Sending cold emails can either be the biggest pain in your career, or it can be a career superpower.
Cold Email Masteris a step-by-step coursedeveloped to teach you how to send emails that "Very Busy People" want to reply to.
Designed with job-hunters, freelancers, entrepreneurs, and salespeople in mind, Cold Email Master makes sending emails to CEOs, founders, business partners, journalists, and other busy people a breeze.
In this course you will learn the psychology of busy peoplewho get lots of well-crafted emails every day. You'll learn why they choose to ignore some emails, and reply to others.You will also learn how to make your own emails both compellingandeasy to reply to.
Walk away from this course with lifetime accessto a step-by-step checklist for crafting emails to busy, important people, more than a dozen email scripts tested with 100+ students & 10,000+ readers, and live email tear-downs & write-ups that you can study to become a Cold Email Master.
Land more deals, meet new mentors, and grow your network.
Get access to Cold Email Master today!
TL;DR
Best for: Job-hunters looking for their dream job, entrepreneurs, freelancers, and sales professionals
Overview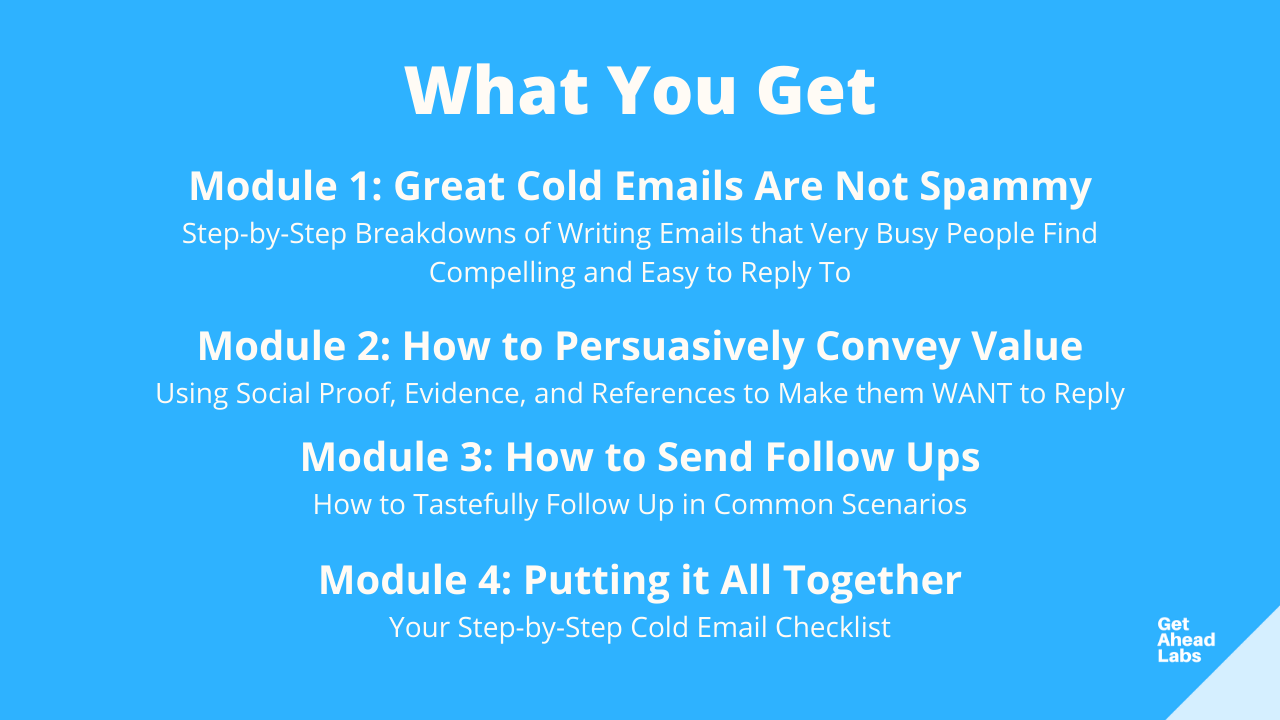 Cold Email Master offers a comprehensive look at both the why and how cold emails successfully get replies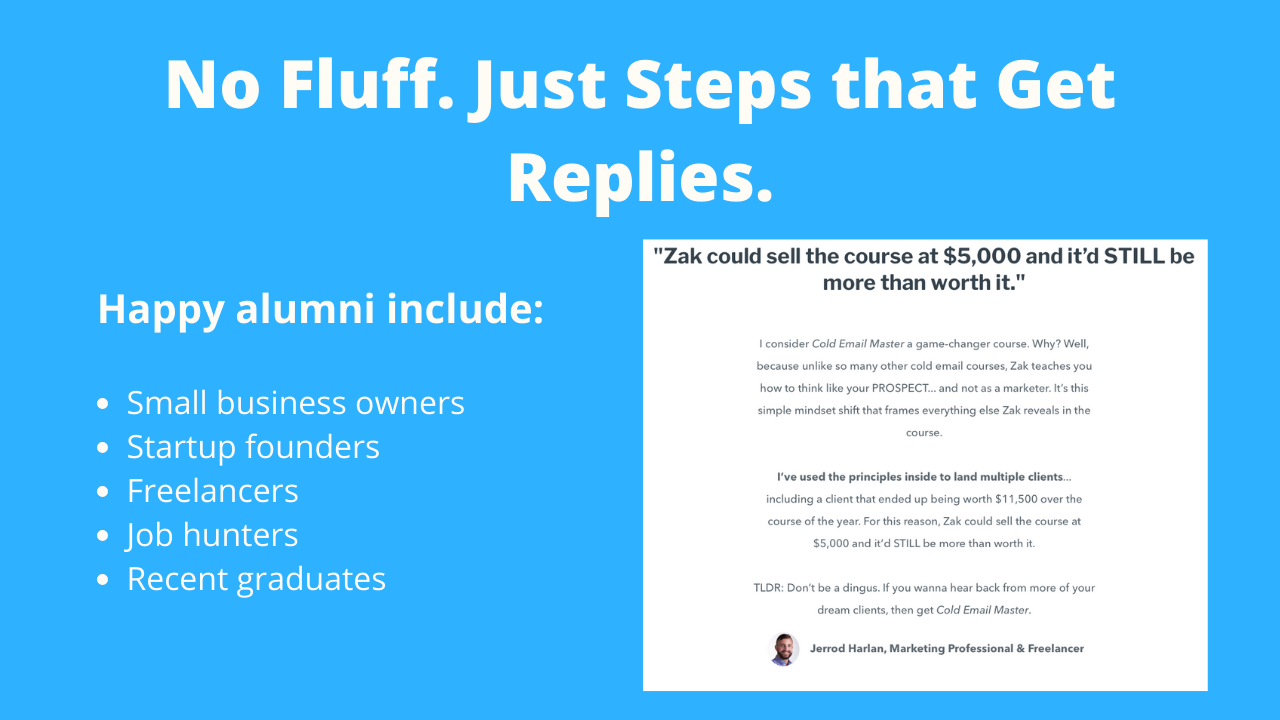 We have happy customers in all levels of their career
Access to our Bonuses and Perks
Lifetime access to Cold Email Master Course
You must redeem your code within 60 days of purchase
All future course updates
Please note: This deal is not stackable
GDPR Compliant (Partner Verified)
60 day money-back guarantee. Try it out for 2 months to make sure it's right for you!