Easily build data visualizations and collaboratively do storytelling with your team
We are committed to building Columns as the best data visualization tool, with fast analytics and easy access from your browser. Join us to grow it together.
Q: Do you want to visualize your data easily by yourself?
A: OurAIassistant helps make beautiful visualizations from your data with only a couple of clicks!
Q: Do you want to design the graph to be your own story ready for your presentation?
A: Ourdesigntools allow you to customize every single element in the graph.
Q: Do you want to chat with stakeholders to get real-time feedback?
A: Ourcollaborationin product engages your team to work together.
Q: Do you want to share your story with specific people?
A: Our fine-grainedaccess controlgives you full flexibility to share or publish your data story.
Q: Do you want to embed this collaborative storytelling into your own product?
A: Columns is fullyembeddableand happy to provide our service directly from your website or application.
Overview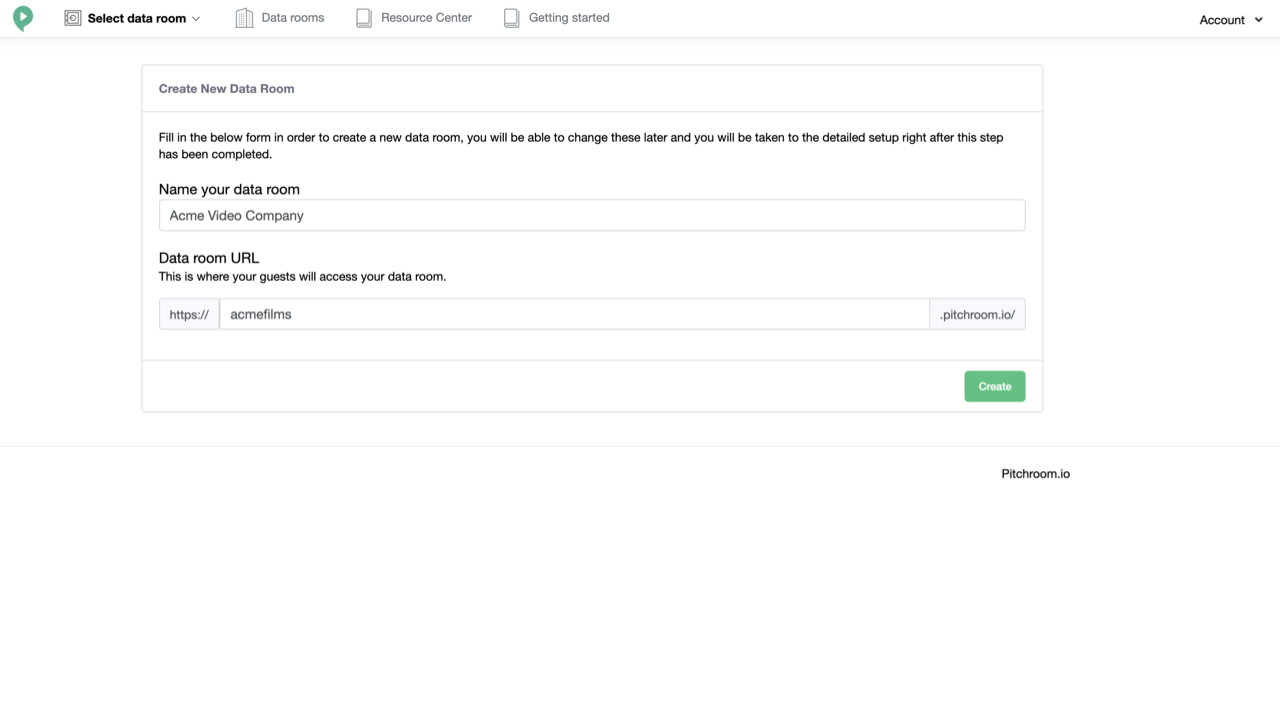 Setup your new branded data room in seconds by giving it a name (project, company etc) and add a custom URL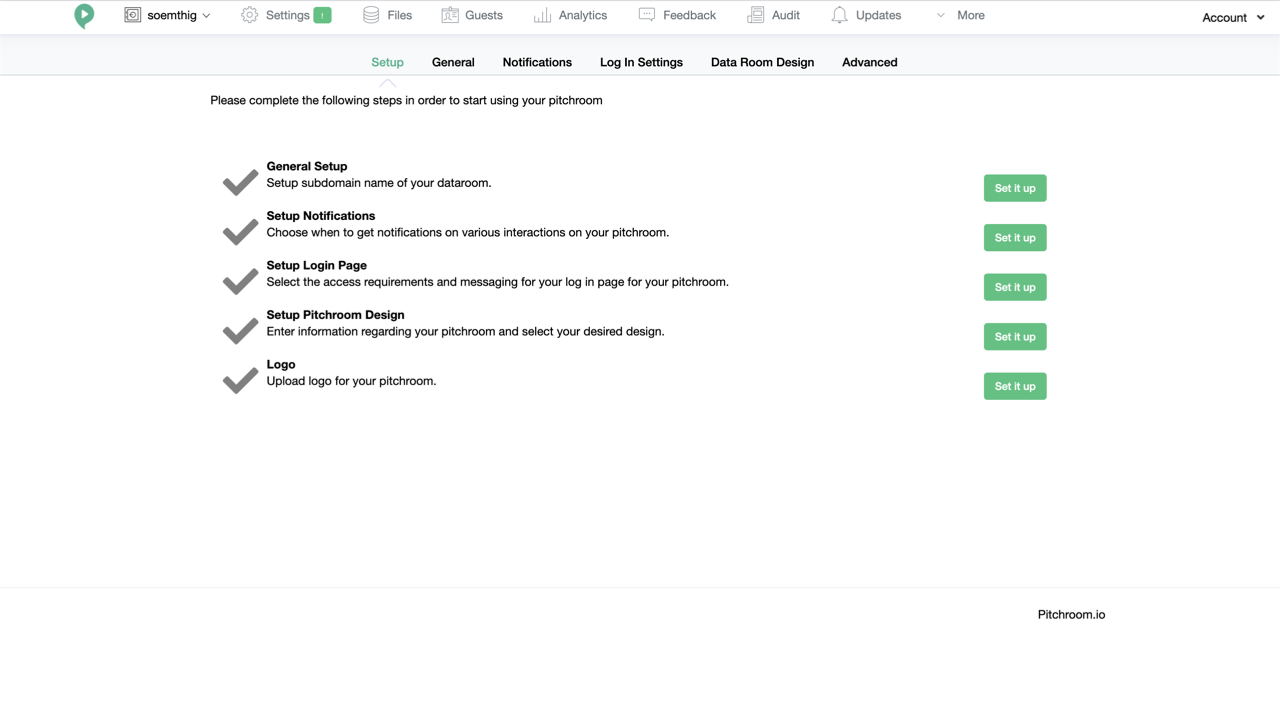 Pitchroom has a simple setup guide to take you through the customisation, security and file setup
You can replace slides with full screen video from the slides overview. Now your slides are interactive with native video playback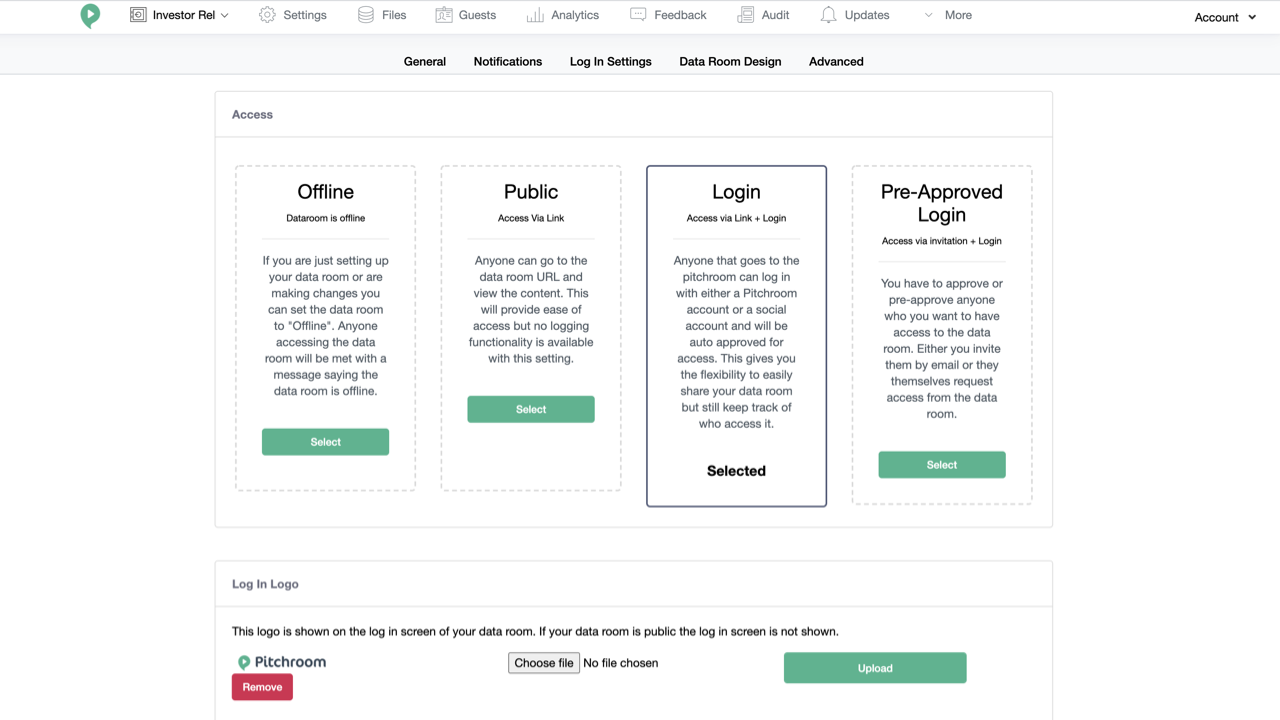 Pitchroom has 4 types of access: Offline (when setting up), Public (anyone can access, no login), Someone (requires link and login) and Chosen One (Only invited email can access)
The branded data room login page has social logins. Customize the sidebar images, logo & greeting texts. Your guests can use their trusted social login & Pitchroom delivers advanced audit trail to show details of how your guests engaged with the content
Lifetime access to Pitchroom
You must redeem your code within 60 days of purchase

All future plan updates

Please note: This deal is not stackable
60 day money-back guarantee. Try it out for 2 months to make sure it's right for you!