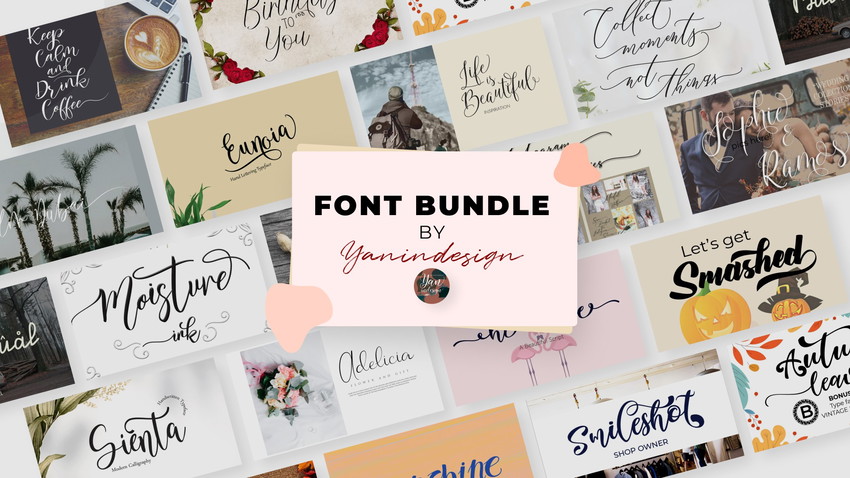 Perfect choice for projects that require an artisanal touch
Yanindesign 23 Fonts Bundle is a great way to get access to some high-quality fonts for a fraction of the price. This bundle includes brush fonts, script fonts, handmade typefaces, vintage fonts, and calligraphy. The brush font family is perfect for creating natural-looking text with an authentic hand-drawn feel. The script font family features beautiful and flowing letterforms that are perfect for projects that require a touch of elegance. The handmade typeface has been created with care and attention to detail, making it the perfect choice for projects that require an artisanal touch. The 23 vintage font collection contains classic typefaces that have been updated with modern styling, while the calligraphy set provides you with everything you need to create stunning calligraphic designs. Best of all, Yanindesign Font Bundle is exclusively sold on AppSumo!
Digital download of Font Bundle by Yanindesign
This deal is non-refundable
Get lifetime access. Just download and save within 60 days of purchase.