Create PDF guides, eBooks, checklists, workbooks, planners, journals, trackers, eMagazines and more!
TL;DR
Use to create eBooks & lead magnet guides; checklists or cheat sheets; workbooks, tasks, and action sheets; and more
Overview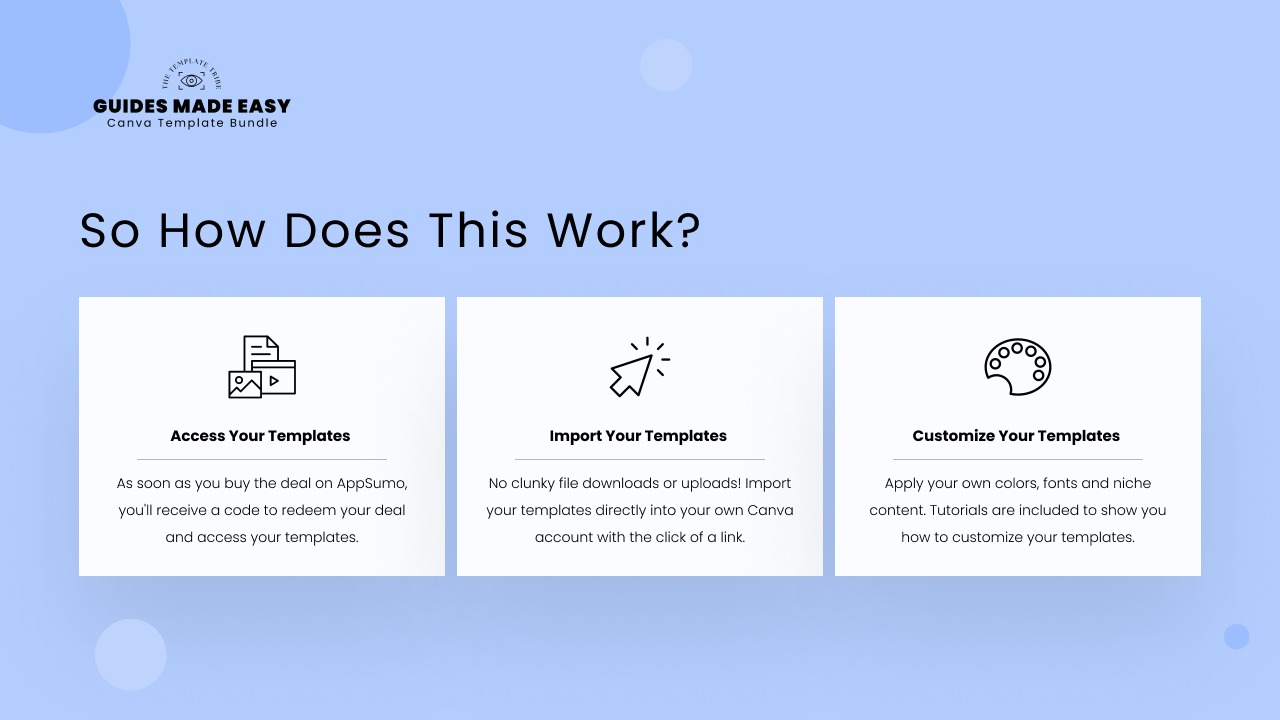 Just access, import, and customize your templates.
This bundle includes 9 Canva template packs.
With these packs, you can create any kind of digital document, including:
eBooks & lead magnet guides
Checklists or cheat sheets
Workbooks, tasks, and action sheets
Course welcome pages or lesson guides
Services & pricing guides
Media profile one-sheets
Media & press kits
Planners, journals, and trackers
eMagazines & recipe pages
…and so much more!
Click here to view all templates & pages included in this bundle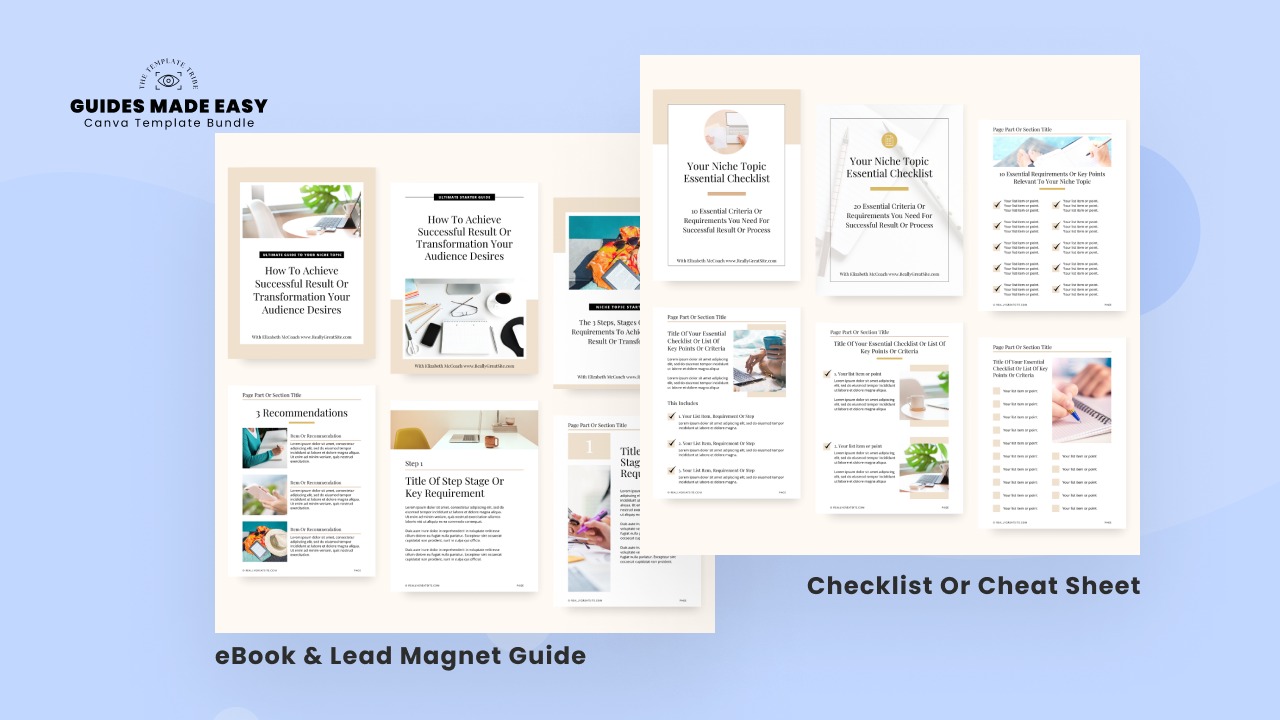 Create eBooks , lead magnets, checklists & cheat sheets
Use these Canva templates to create:
Lead magnet guides & resources
Course materials, workbooks, and student handouts
eBooks you can sell (yes, you can sell what you create!)
Forms, questionnaires, and guides for your clients
Printable planners, journals, and trackers
…and so much more!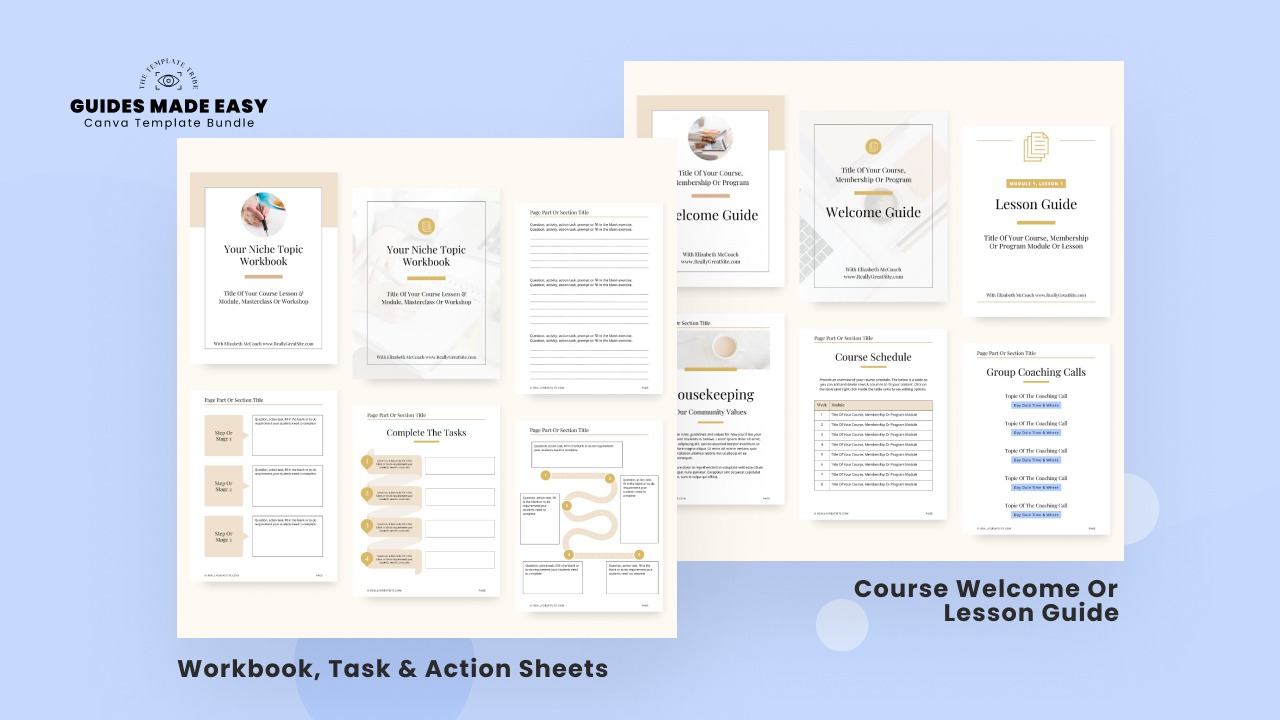 Create workbooks, action sheets, course & lesson guides
How it works:
First, import the files directly into your own Canva account.
Next, change the fonts & colors to suit your brand.
Then, swap the text & photos with your own content.
Finally, download from Canva as a PDF, and BOOM — you have a professional-looking document!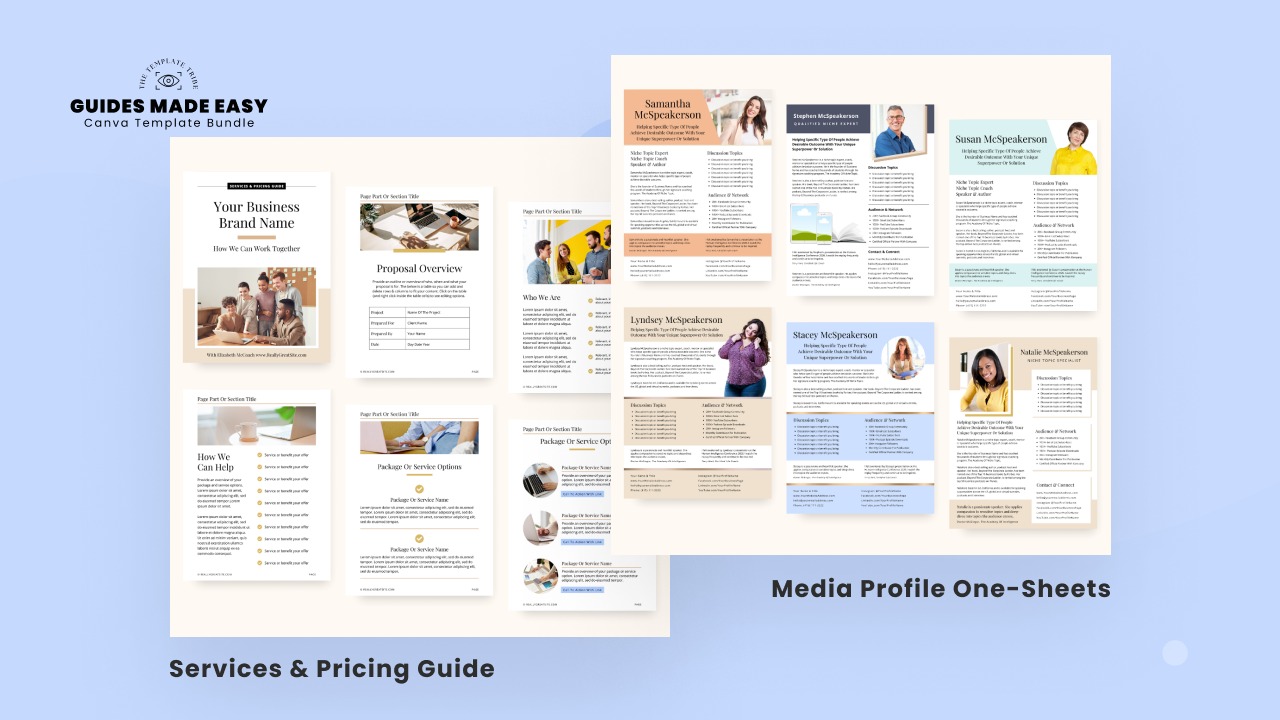 Create service & pricing guides, media kits and profile one-sheets
It's never easy to create content on your own without a professional design and/or marketing team in-house.
But now you don't need any of that, thanks to these handy and multi-purpose templates.
You won't regret this investment!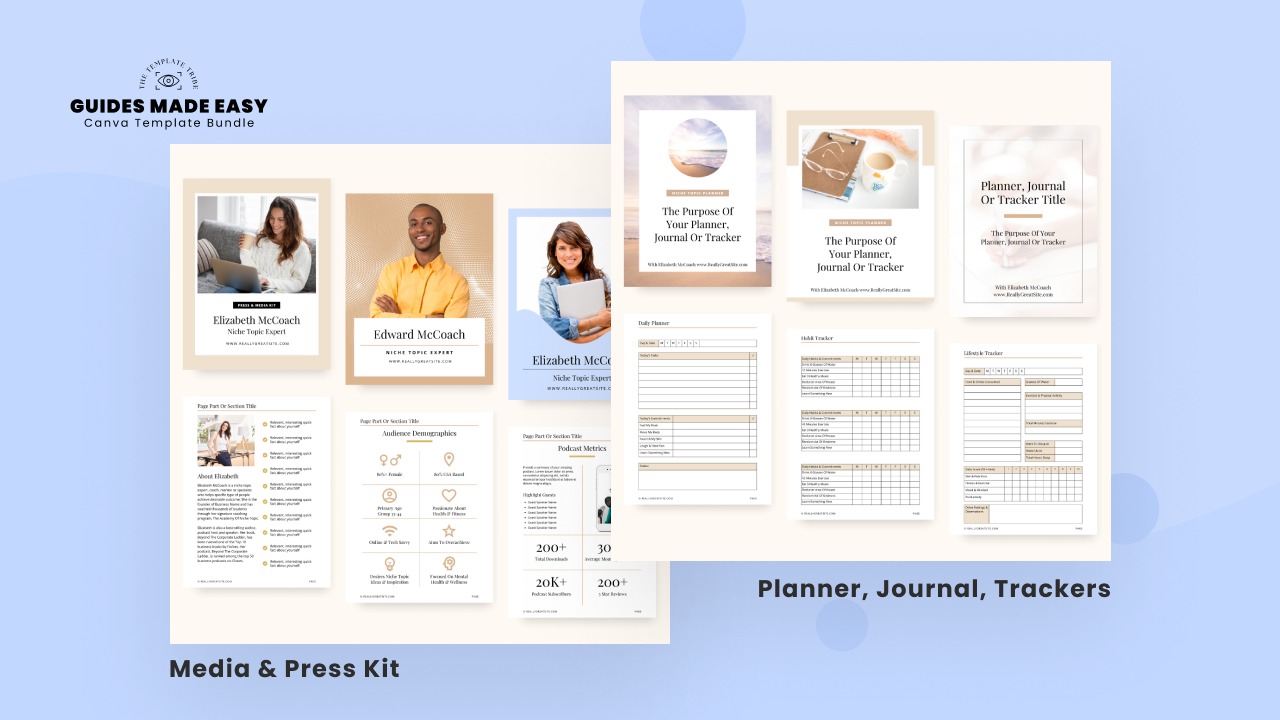 Create planners, journals, trackers
Get access to the Guides Made Easy – Canva Template Bundle now!
Lifetime access to Guides Made Easy – Canva Template Bundle Plan
You must redeem your code(s) within 60 days of purchase
All future Guides Made Easy – Canva Template Bundle Plan updates
Please note: This deal is not stackable