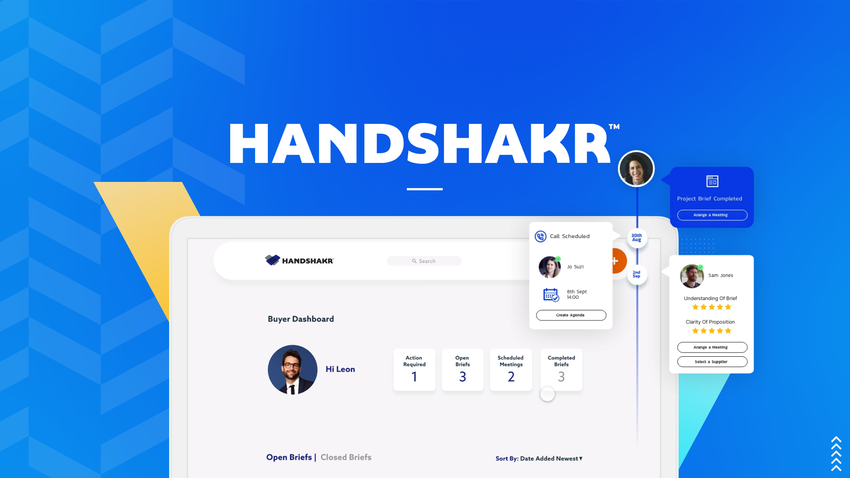 Your technology deserves to be seen by the right people; find, forge and formalise relationships B2B
Selling your products B2B has always been challenging, especially when trying to sell your new technology or product to larger enterprises.
Unfortunately, this happens to be when larger enterprises are crying out for innovation, and smaller companies could benefit from deals that provide some security.
Introducing:Handshakr!
TL;DR
Handshakr helps businesses find the right partners, forge genuine relationships, and formalize deals that benefit both parties
Overview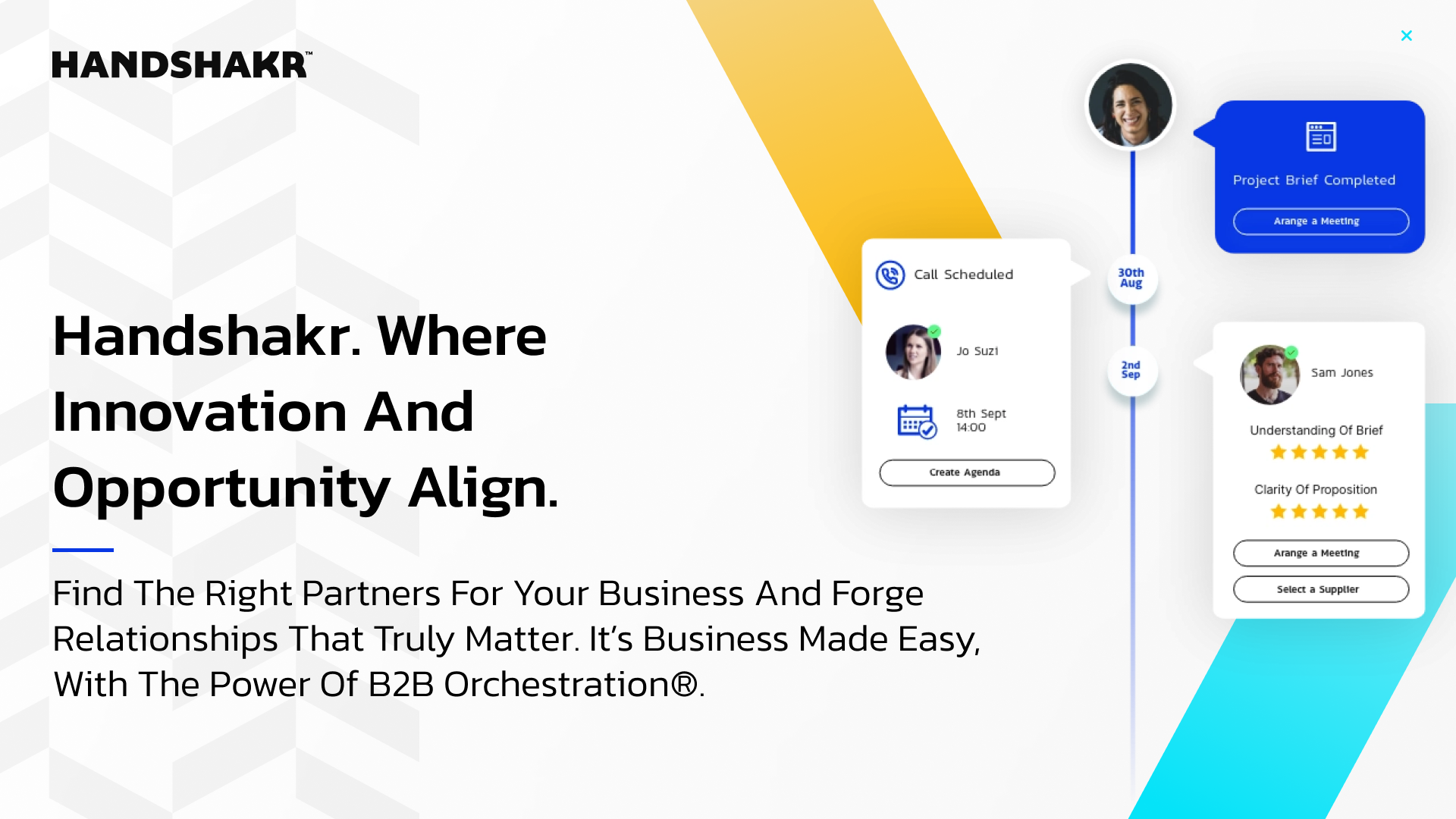 We're at the crossroads of innovation and opportunity.
Our mission at Handshakr is to help thousands of small companies be seen and heard by the right people in large enterprises.
Ultimately, we want to help both sides work towards closing deals together in a more pragmatic and timely way.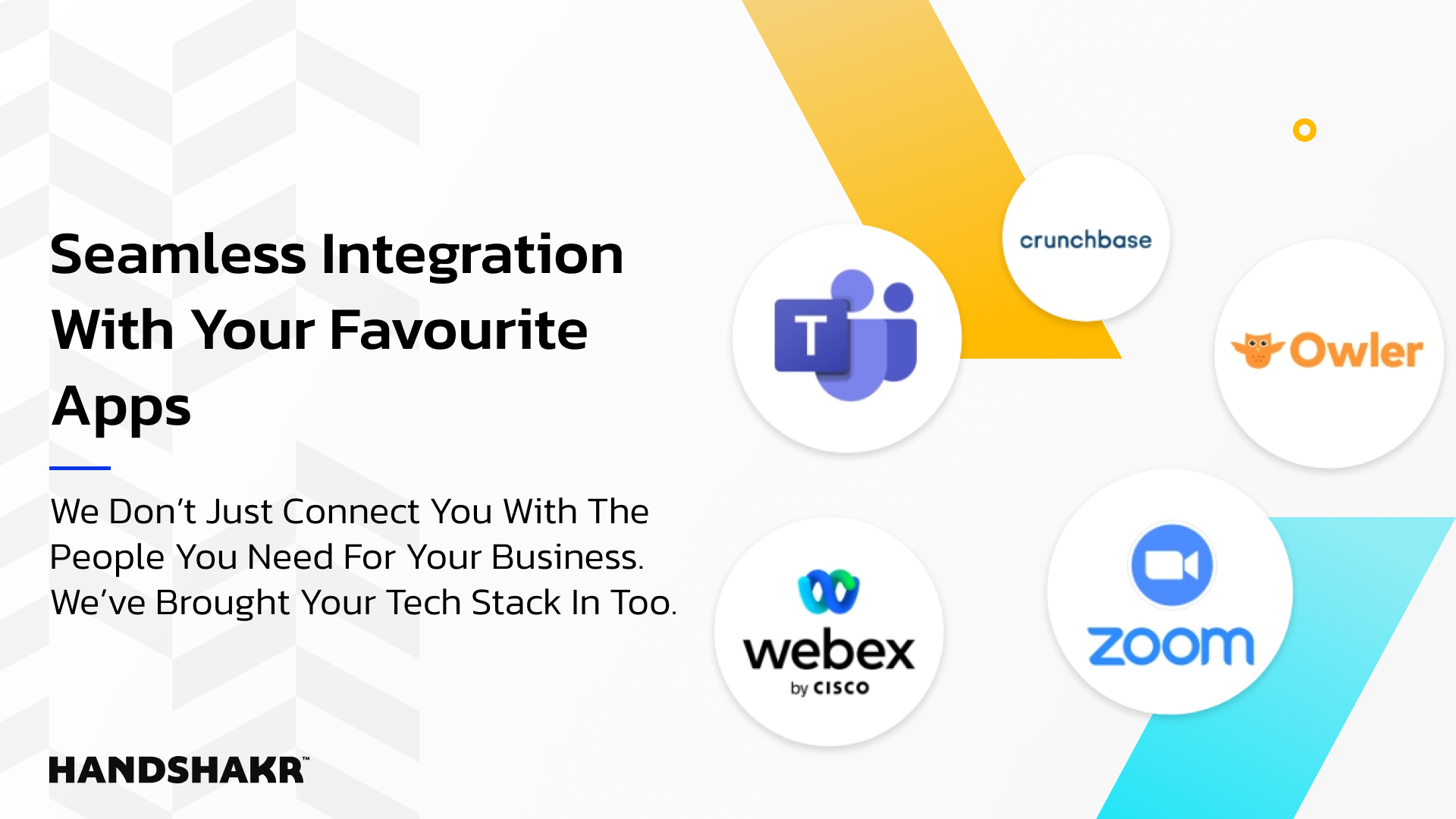 We're proud to integrate with many of your favorite apps.
With rising costs and the more challenging fundraising environment, closing deals should be a top priority for everyone.
Our vision is to radically change the focus in B2B to more meaningful opportunities and closing deals more efficiently and cost-effectively than the status quo.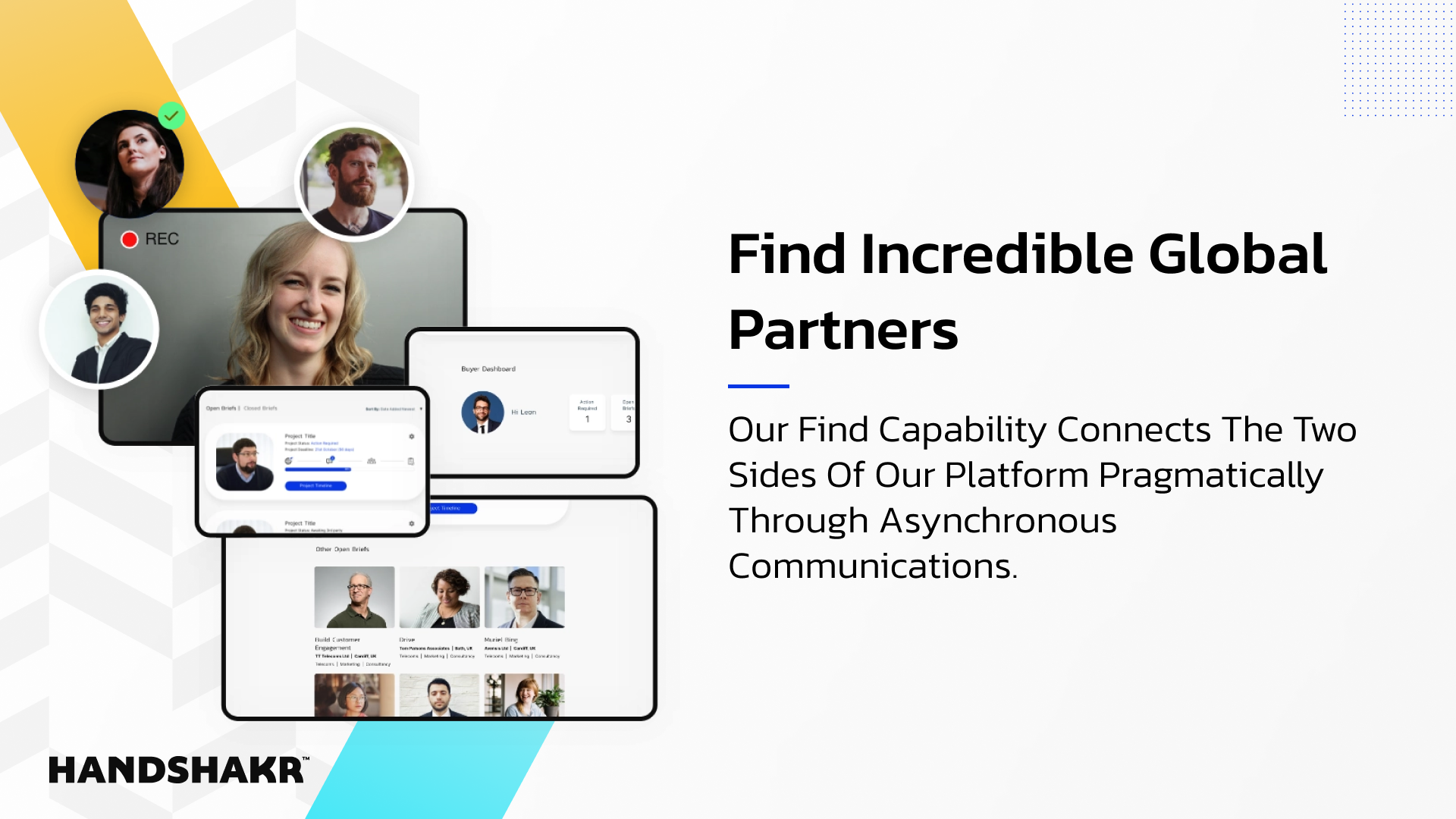 Forge partnerships globally with Handshakr.
Handshakr helps businesses find the right partners, forge genuine relationships, and formalise deals that benefit both parties.
It's business made easy with the power of our B2B Orchestration® platform.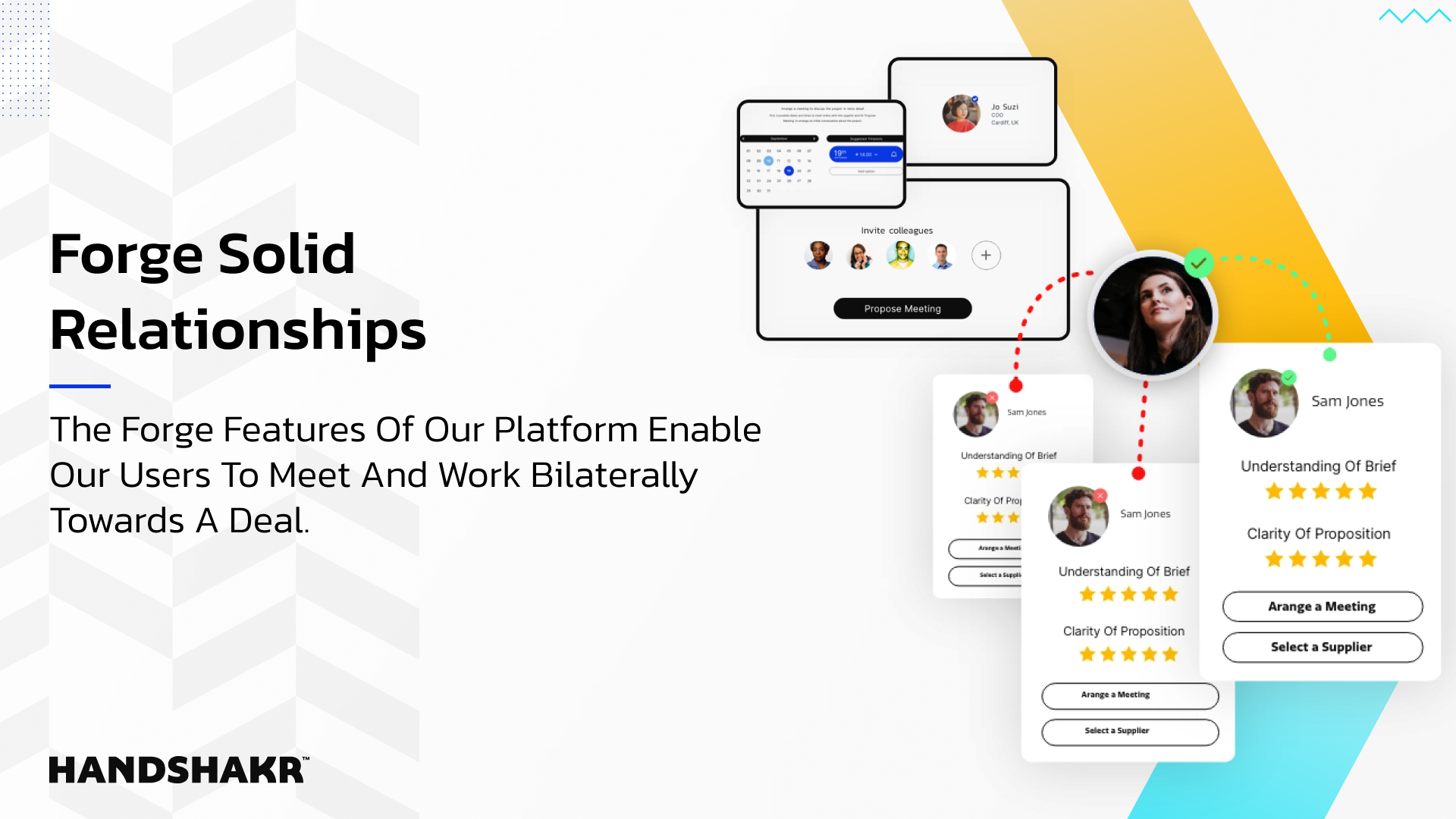 Get more accomplished by working bilaterally.
Find
Find game-changing technology partners.
No travel
No cold outreach to the market
Save time and money
Forge
Forge lasting partnerships cross-functionally.
Work with prepared sellers
Cut to the chase with useful feedback
Collaborate cross-functionality and bilaterally
Formalize
Formalise early engagements on your terms.
Harness innovation on your terms
Ensure procurement discipline is in place
Close deals that motivate your new partners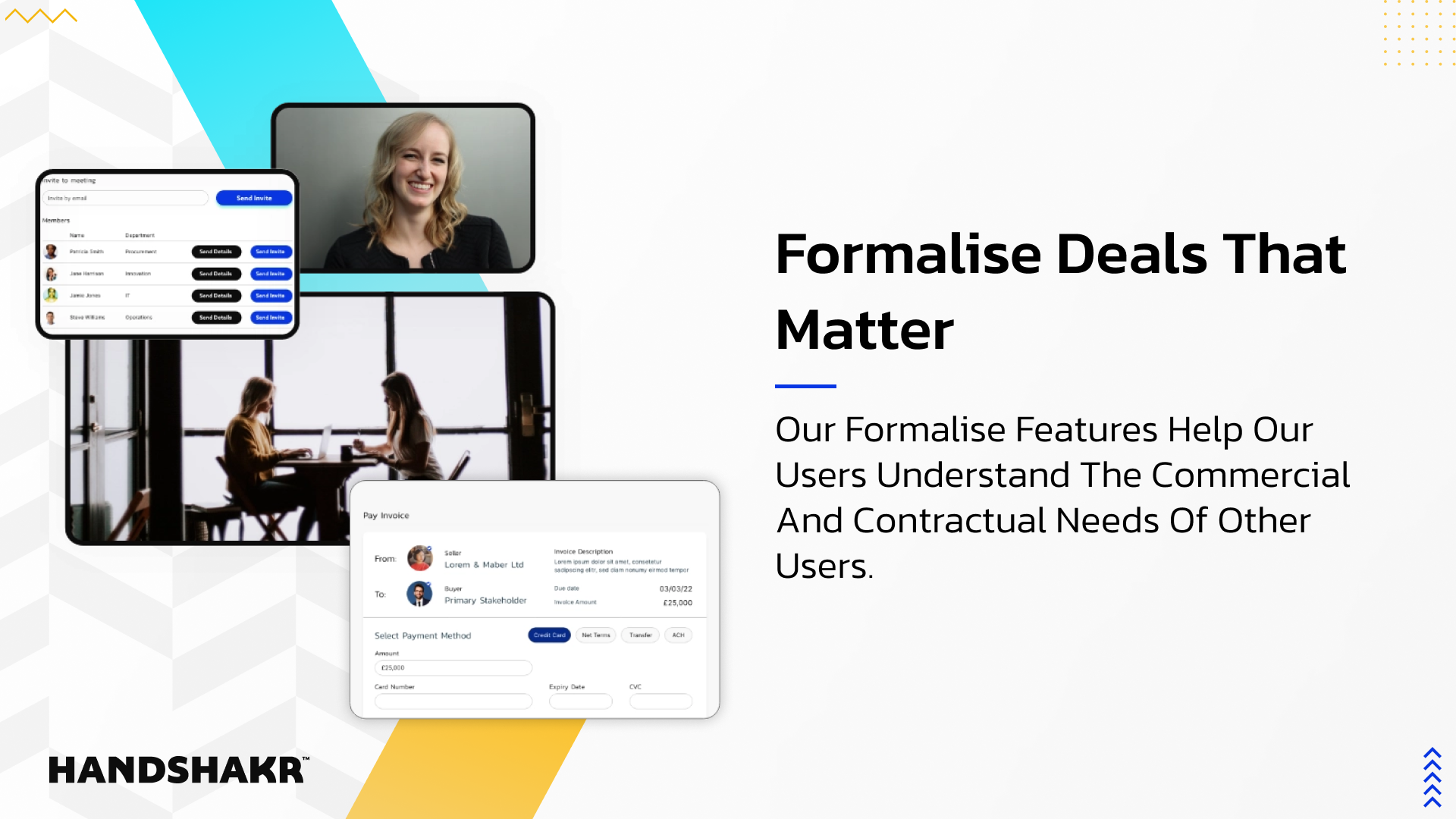 Understanding is key — this is at the heart of our feature set.
Get access to Handshakr now!
1 Year of access to Handshakr Sellers Essentials Plan
You must redeem your code(s) within 60 days of purchase
1 Year of Handshakr Sellers Essentials Plan updates
Please note: This deal is not stackable
60 day money-back guarantee. Try it out for 2 months to make sure it's right for you!