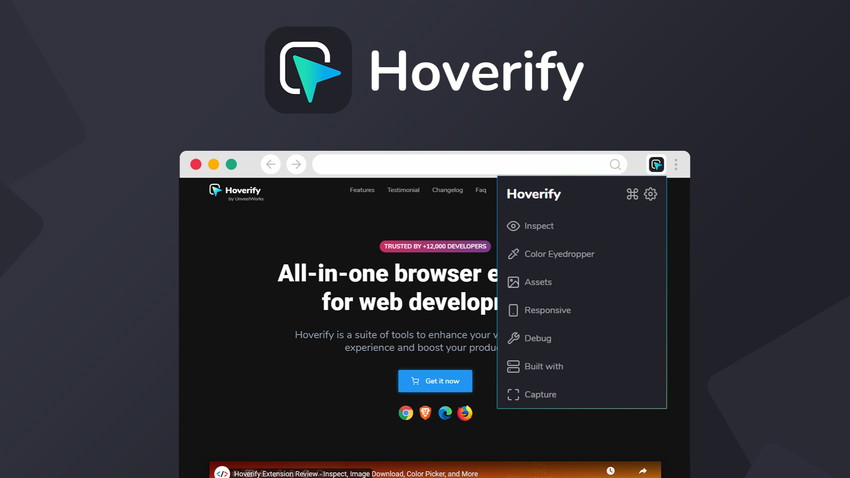 Hoverify is a suite of tools to enhance your web development experience and boost your productivity.
Hoverifybrings a bunch of tools useful for website developers in one package.
This not only helps you remove all the clutter from the various extensions added to the browser but also helps you lower the expenses from various paid extensions. Tools like
Inspector
,
Color eyedropper
,
Responsive view
,
Assets
,
Built with
and
Capture
help web developers overcome daily challenges and become more productive.
Inspector
1) Inspect CSS and HTML just by hovering over the element 2) Live edit CSS and HTML 3) Export code to Codepen + more
Color Eyedropper
Pick colors from anywhere on the page, even images and IFrames
Assets
Extract images, SVGs, videos, and Lottie animations from the page
Responsive
1) Any click, scroll, or navigation you perform on one device will be replicated to all devices in real-time 2) Hot-Reloading Support
Debug
Clear cache, find meta tags, test hyperlinks, analyze HTML Semantic Elements or run spellcheck in just one click
Capture
Capture the full page or specific region on the page
TL;DR
Best for: Web Developers looking for a suite of tools to enhance your web development experience and boost your productivity
Overview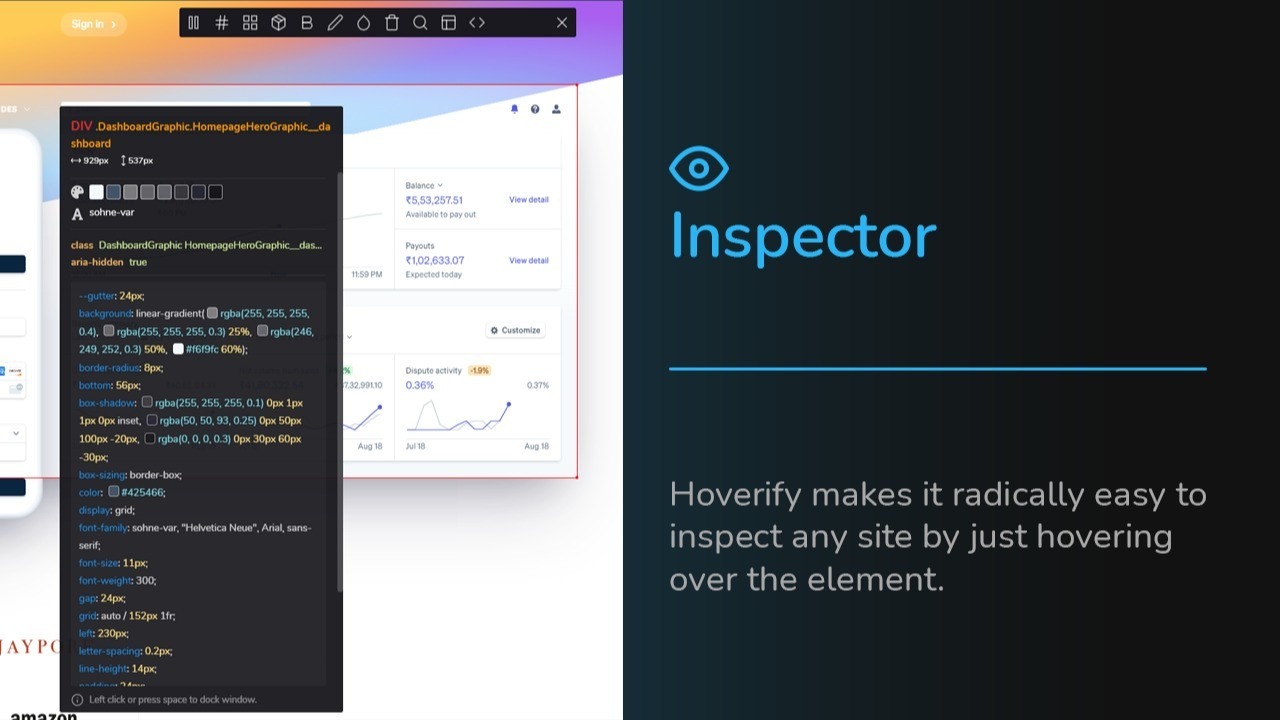 Ease of use comes standard with Hoverify.
Inspect HTML and CSS just by hovering over the element.
Choose either the computed or selector view while you work.
Live edit and copy stylers are all available as well.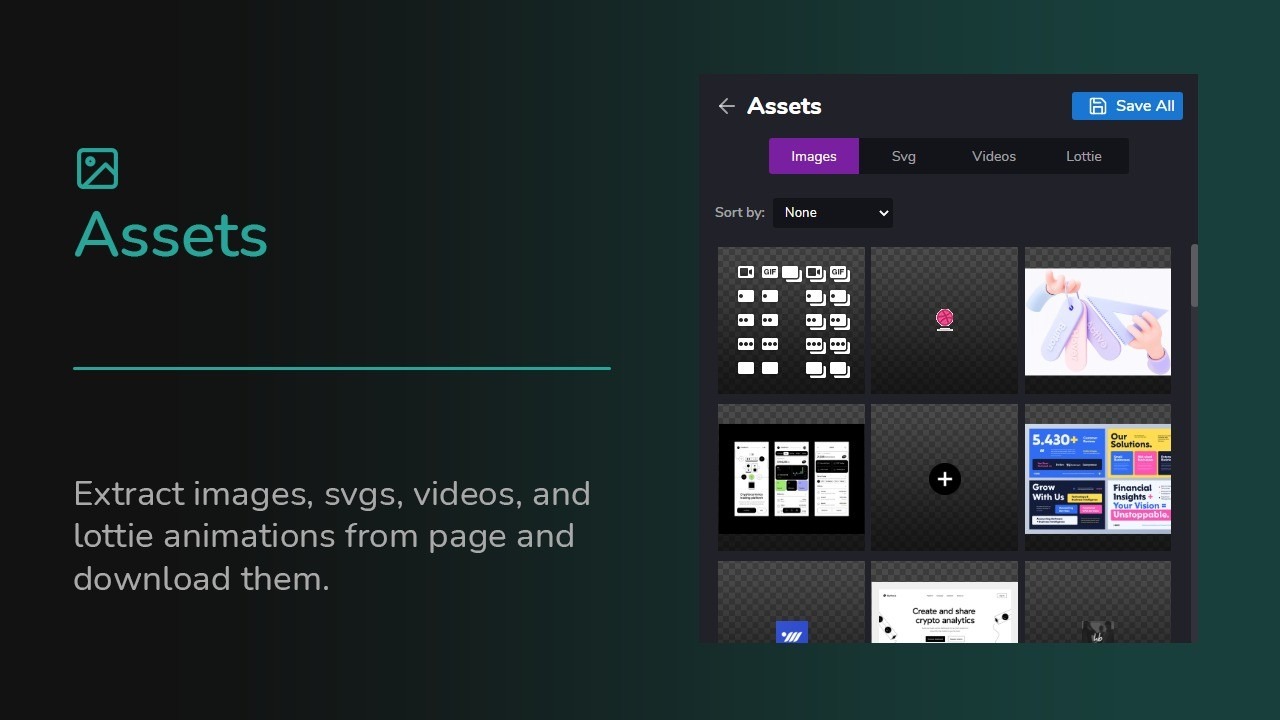 Build your asset collection from scratch.
Extract whatever you need and download right into your asset collection so you can expand your available resources.
You can export later to Codepen, edit your elemrnts, hide/remove any elements, and easily search & find those elements and assets as well.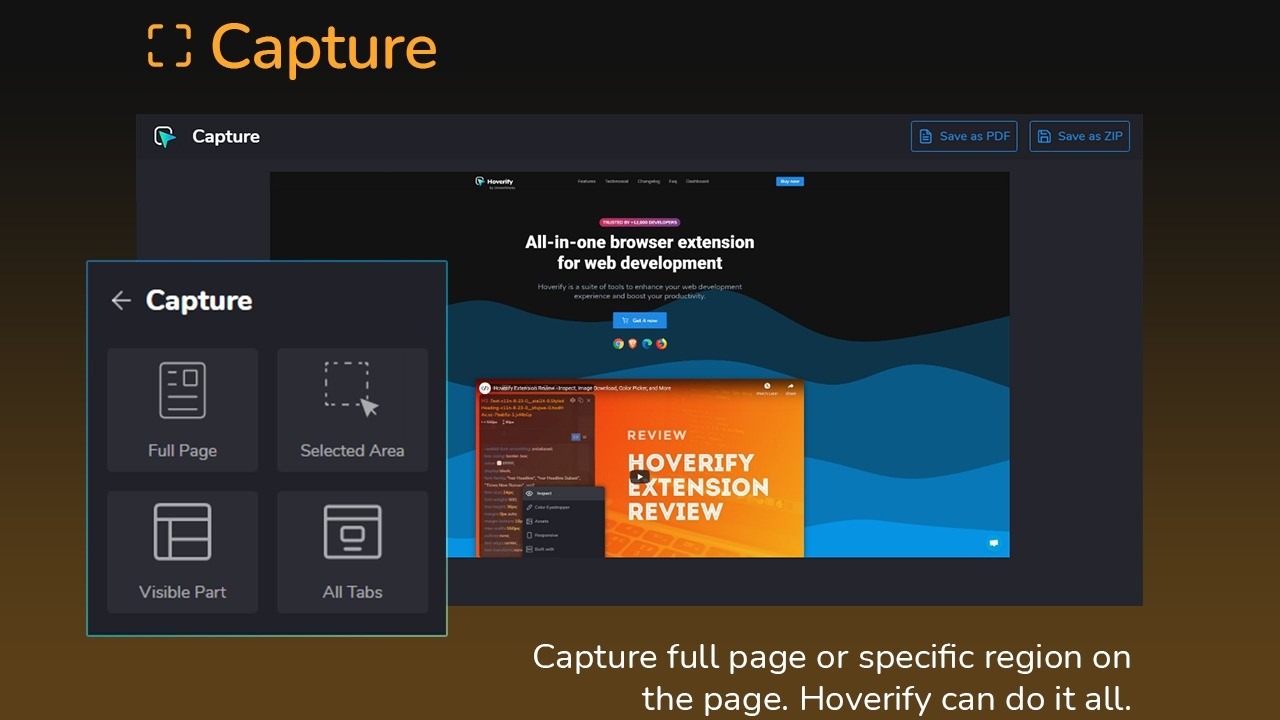 Our Capture feature in action…
Sometimes you want to capture a whole page, and sometimes only a specific area or region of that page.
We get that.
That's why we designed our Capture feature to be versatile and responsive so it will get any job done you need it for!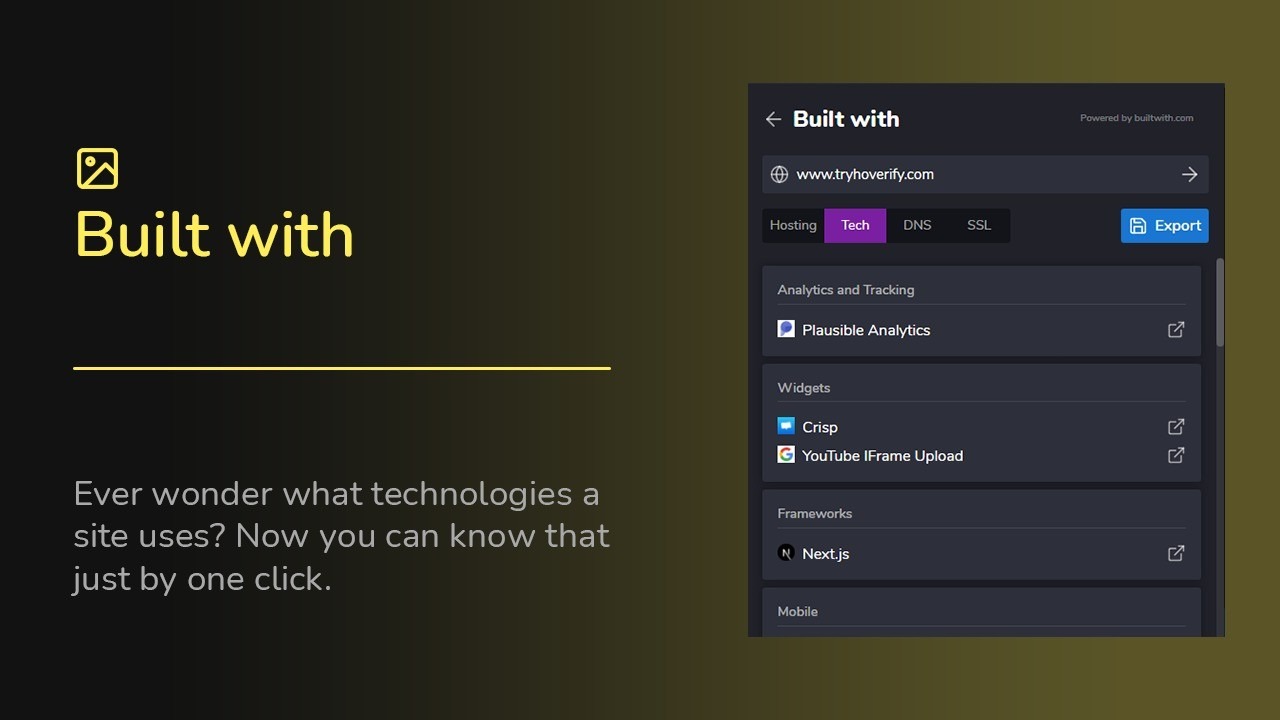 Knowledge is power!
The simplest way to get hosting, technology, DNS, and SSL information about the site is with Hoverify.
What are you still waiting for?
Get access to this Hoverify – Plus exclusive today!
Lifetime access to Hoverify Plan
You must redeem your code(s) within 60 days of purchase
All future Hoverify Plan updates
60-day money back guarantee, no matter the reason
60 day money-back guarantee. Try it out for 2 months to make sure it's right for you!