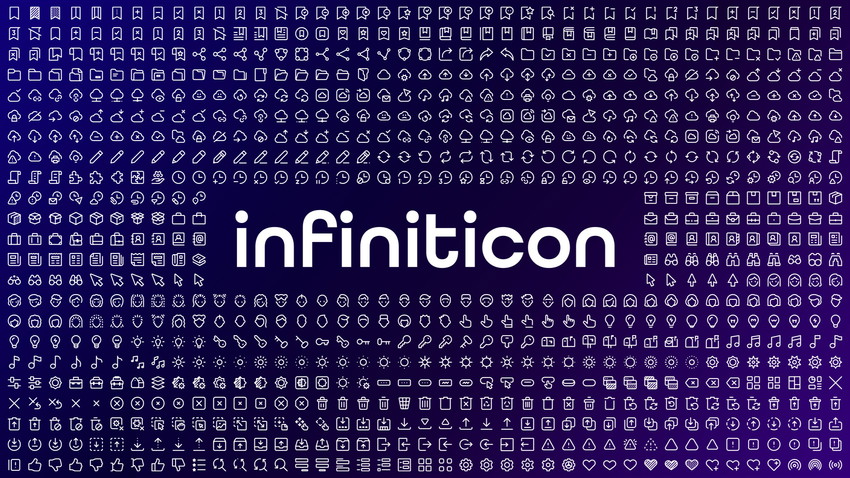 Infiniticon is an ever-growing, pixel-perfect, line vector design icon collection, currently at 2445 designs. Each icon is obsessively crafted with the right balance, negative space, and visual harmony. Aiming to become the most complete, diverse, and well-designed icon collection in the market, every icon is designed with multiple variations. Use Infiniticon in all your clients' projects without ever being repetitive in your designs. (Or having to buy more icons!) Perfectly laid on a 20×20 pixel grid, consistently scale your icons on multiples of 5, never falling out of the grid. (For example: 10px, 15px, 25px, 30px…) Check before you buy it – JPG sample file: https://bit.ly/30EDF4v Infiniticon is developer-friendly, and you can quickly change the color, size, and line weight of the whole collection just by changing one single CSS class. That eliminates the need for designers to export their restyled icons as new design assets for the developers. The simple and clean style is designed to go well with any modern user interface or visual identity, bringing a high-end touch to any design piece you create. Infiniticon will be the only icon solution you'll ever need. Enjoy the early backer pricing and guarantee access to all future updates with a single lifetime payment!
Deal terms & conditions
Digital download of Infiniticon

This deal is non-refundable
Get lifetime access. Just download and save within 60 days of purchase.