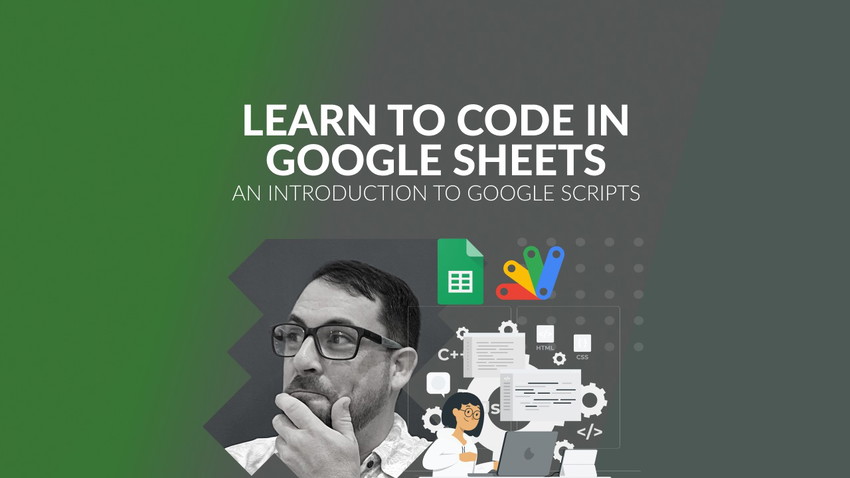 A very basic guide to learning how to write scripts in Google Sheets. Just enough to get you started
A basic guide, for beginners, to learn how to write scripts in Google Sheets. Begin automating business processes inside Google Sheets once you know how to manipulate Google Scripts. Without learning complex code, you can get started with macros today and learn how to execute math inside Google Scripts. Let the machines do the work, and you enjoy life.
This 4 video course will walk you through step by step writing simple scripts, recording a macro, editing that macro and triggering code daily.
In roughly 30 minutes you'll be able to write code in a Google Sheet.
We'll start by simply going into a brand new Google Sheet and then by the end we can trigger an email to ourself each day using Google Sheets scripting language and triggers that we set ourselves.
If you've never touched a Google Sheet before, beware, this is not for you. This is for those who have some experience with Google Sheets and wish to learn more.
Warning, this might be addictive. You'll be able to automate. 10x your work so you can 10x your life.
Get access today!
Lifetime access to Learn To Code In Google Sheets: An Introduction to Google Scripts Plan
You must redeem your code(s) within 60 days of purchase

All future Learn To Code In Google Sheets: An Introduction to Google Scripts Plan updates

Please note: This deal is not stackable

This deal is non-refundable