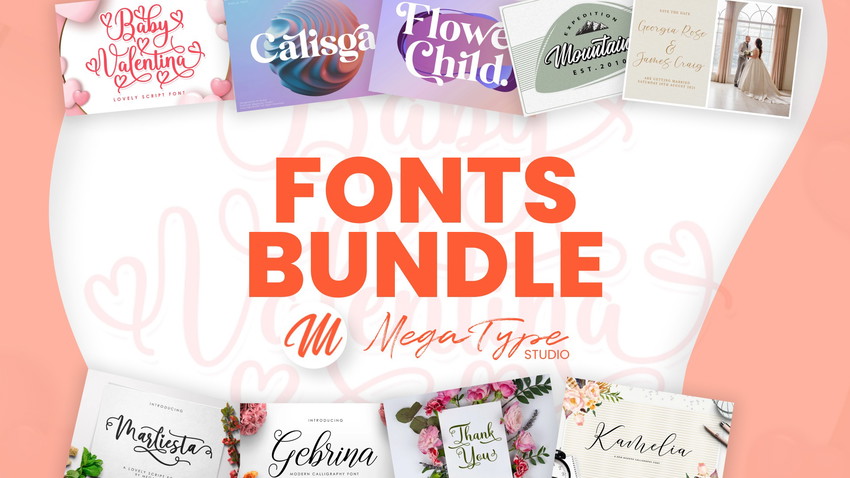 This bundle includes over 37 high quality and versatile fonts
MegaType Studio Fonts Bundle is a must-have for any designer, whether you are a professional or just starting out. This bundle includes over 37 fonts, all of which are high quality and perfect for any project. With this many fonts at your disposal, you'll be able to create anything you can imagine! Histeria Dinamond is a new variant of beautiful script type with linkable hearts that is here to complete your script font collection. Black Dragon is a handmade brush font, naturally handmade and with underscores. Marchanda Script is a modern calligraphy design, including Regular and Slant. This font is casual and pretty with swashes. Retroyal is a sans serif typeface that boasts beautiful lines & minimalist style. Get access now to our full font collection.
Digital download of MegaType Studio Fonts Bundle
This deal is non-refundable
Get lifetime access. Just download and save within 60 days of purchase.