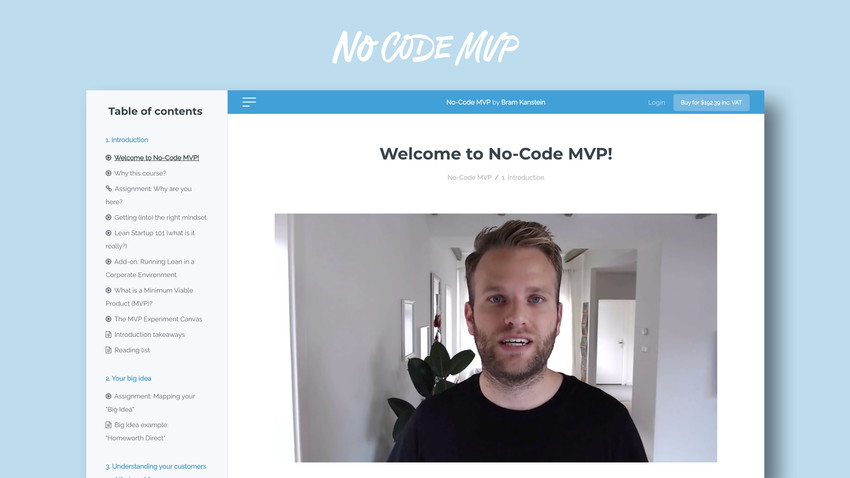 The fast and cost-effective way to build and validate your startup idea. 42 proactive, easy-to-digest 5-20 minute videos
No-Code MVP is an online course that teaches you how to rapidly build and validate your startup ideas, without any code.
With No-Code MVP, you'll be able to take your startup idea and make it a testable product with real customers.
Creator Bram Kanstein is an internet entrepreneur and startup enthusiast who built and sold three products without writing a single line of code. (One of those products even had over 1,000,000 users! Another was bought by a Silicon Valley VC firm!)
After all, not knowing how to code shouldn't stop you from investigating whether your ideas can reach their full potential.
No-Code MVP splits its info into 9 digestible chapters and pushes you past the most difficult hurdle: getting started.
You'll begin with that big idea you've been kicking around in your head.
No-Code MVP helps you figure out whether it's worth pursuing, so you don't waste your time.
The next chapter goes into understanding customers and their problems, so you can establish and refine your goals.
Once your idea starts to take shape, it's time to turn it into a solid value proposition you can use to design and launch your first MVP.
From there, the course helps you set up your MVP experiment and gets you acquainted with a selection of easy-to-learn tools you can use to build your No-Code MVP.
Six step-by-step tutorial videos will help you bring it all home by detailing the setup, process, and tools to build 6 different types of MVPs.
All that's left is the launch—get ready for take-off!
No-Code MVP is a completely self-paced course made of digestible videos that are just 5 to 20 minutes each (shorter than an episode of The Office!).
Plus, digital and printable worksheets make your education more interactive than ever!
You could spend hours trying to find that elusive bug in your potential product. (Do you have a map? Because I keep getting lost in these lines of code.)
Or you could fast-track the process with this effective course that takes your startup idea straight to the finish line.
Get access to No-Code MVP now!
TL;DR
Best for: Startup entrepreneurs and product teams looking to launch their product ideas without having to code
Overview
Work through the course with your own idea or follow along with a real life example idea.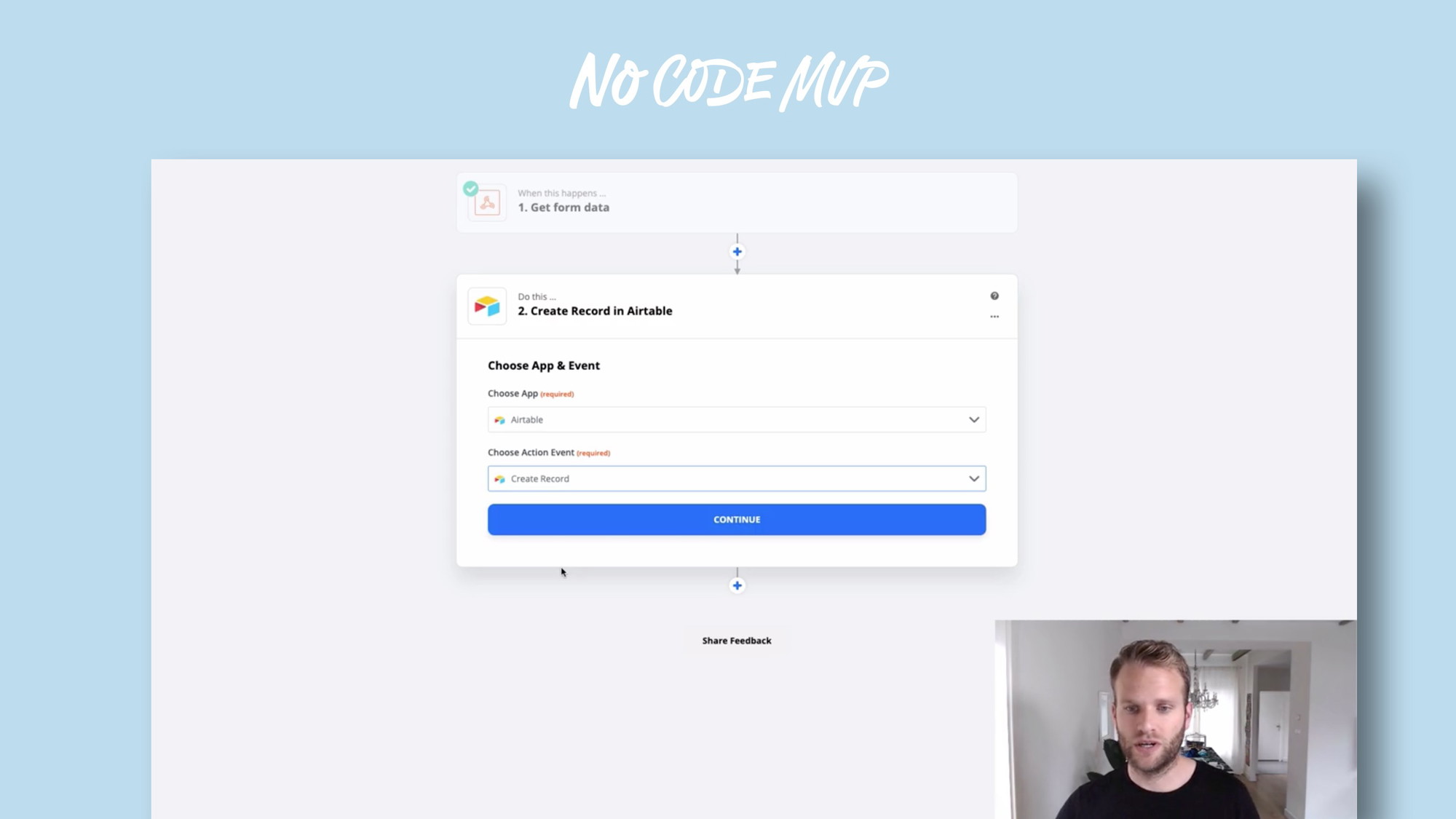 Explainer videos of 11 easy-to-learn tools you can use to build your own No-Code MVP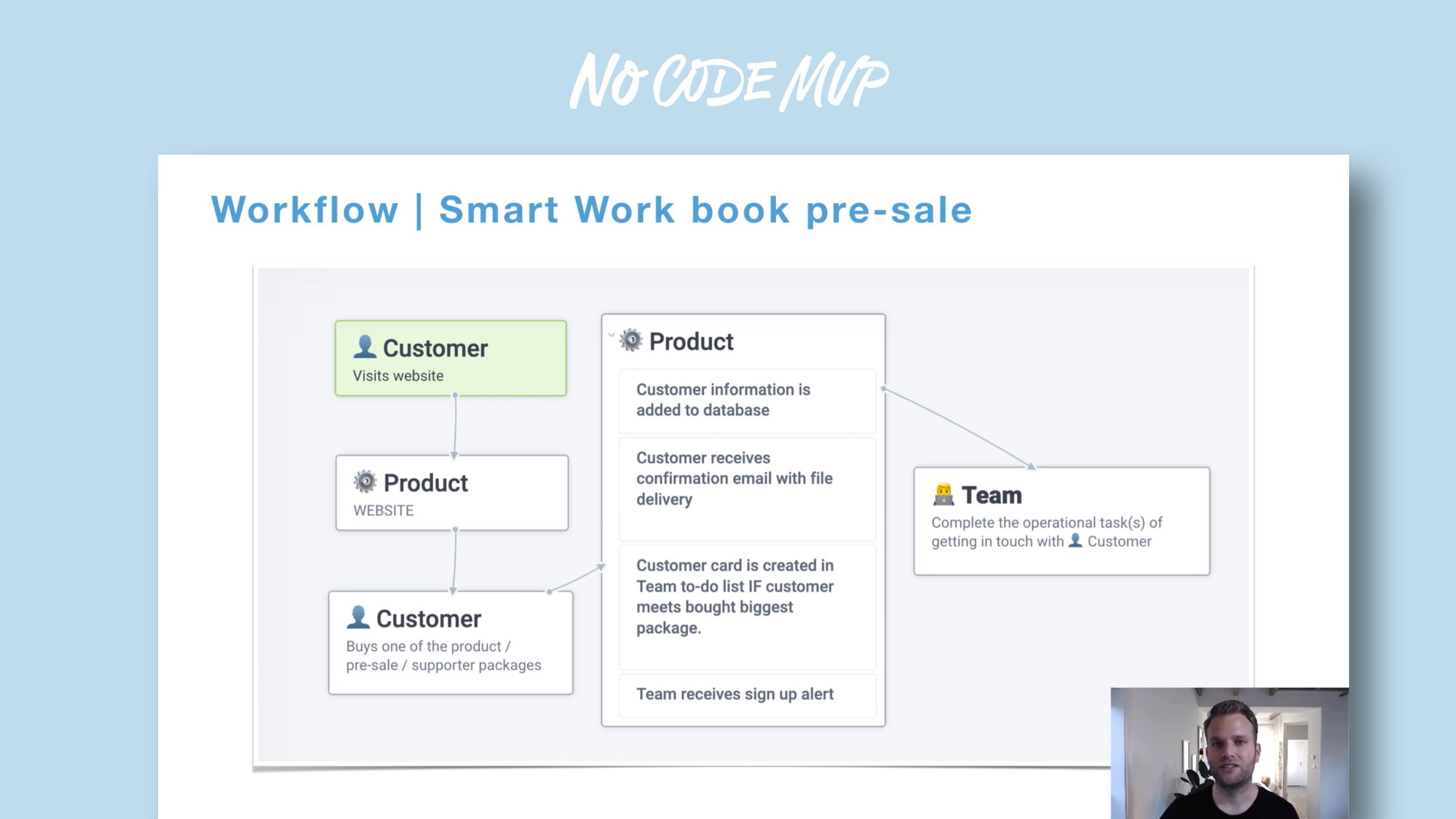 6 step-by-step building guides
Lifetime access to the No-Code MVP course
You must redeem your code within 60 days of purchase
All future course updates
Please note: This deal is not stackable
GDPR compliant (partner verified)
60 day money-back guarantee. Try it out for 2 months to make sure it's right for you!