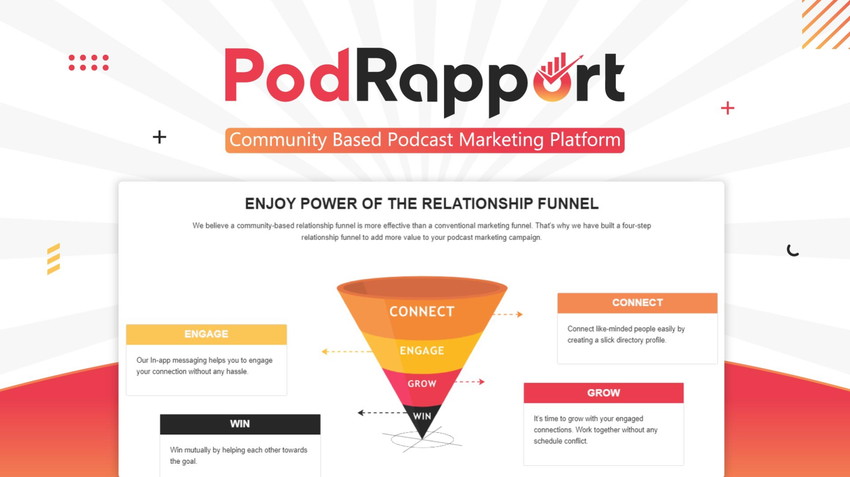 Starting a podcast is hard but continuing it is harder, especially in a business niche. But, a like-minded people's community could help to continue & grow your podcast towards profit.
PodRapport
is a community-based podcast marketing platform to communicate, exchange values, and win together. Directory, In-app message, Appointment management, and Banner Ads are core features in the platform. To save your time and struggle, they're actively searching, filtering, & enlisting expert guests, sponsors, services & podcasts. Enjoy limitless visibility by creating a simple yet powerful directory profile. It's beautiful, functional, SEO optimized & mobile-first. Don't get stuck in the spam folder. Instead, their In-app messaging could help you to connect with like-minded experts with ease. Schedule, manage and embed appointments to create higher-value interactions & relationships. Highlight one of your sponsors, guests, businesses, or appearances in each profile. Can't find your needs? No worries, PodRapport provides precise leads on demand. Stop struggling and start connecting to win together. Get exclusive lifetime access to PodRapprt now!
Lifetime access to PodRapport Plan
You must redeem your code(s) within 60 days of purchase

All future PodRapport Plan updates

Please note: This deal is not stackable
60 day money-back guarantee. Try it out for 2 months to make sure it's right for you!