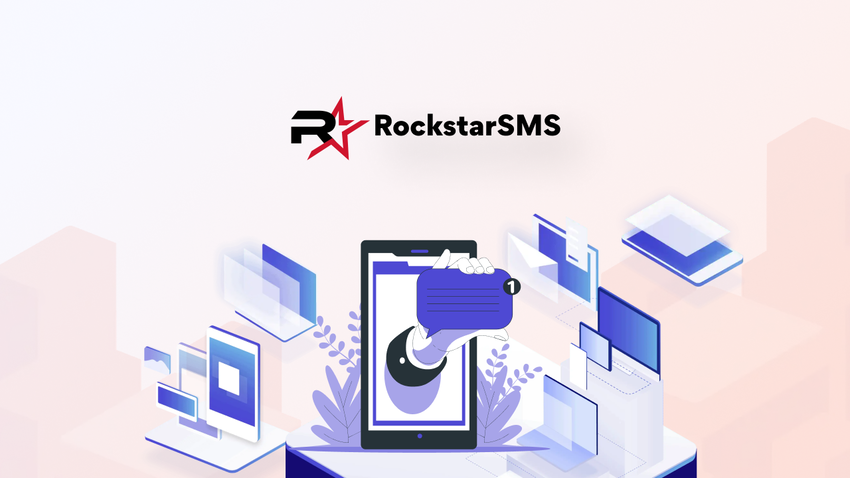 Start an agency or start texting your customers now with the RockstarSMS Text Marketing Platform
An easy-to-use text marketing platform designed for people who want an easy way to share their message with the world
Connect with customers, clients, and prospects using SMS, MMS, SMPP, email, voice, and even fax
Overview
Watch this quick video to learn more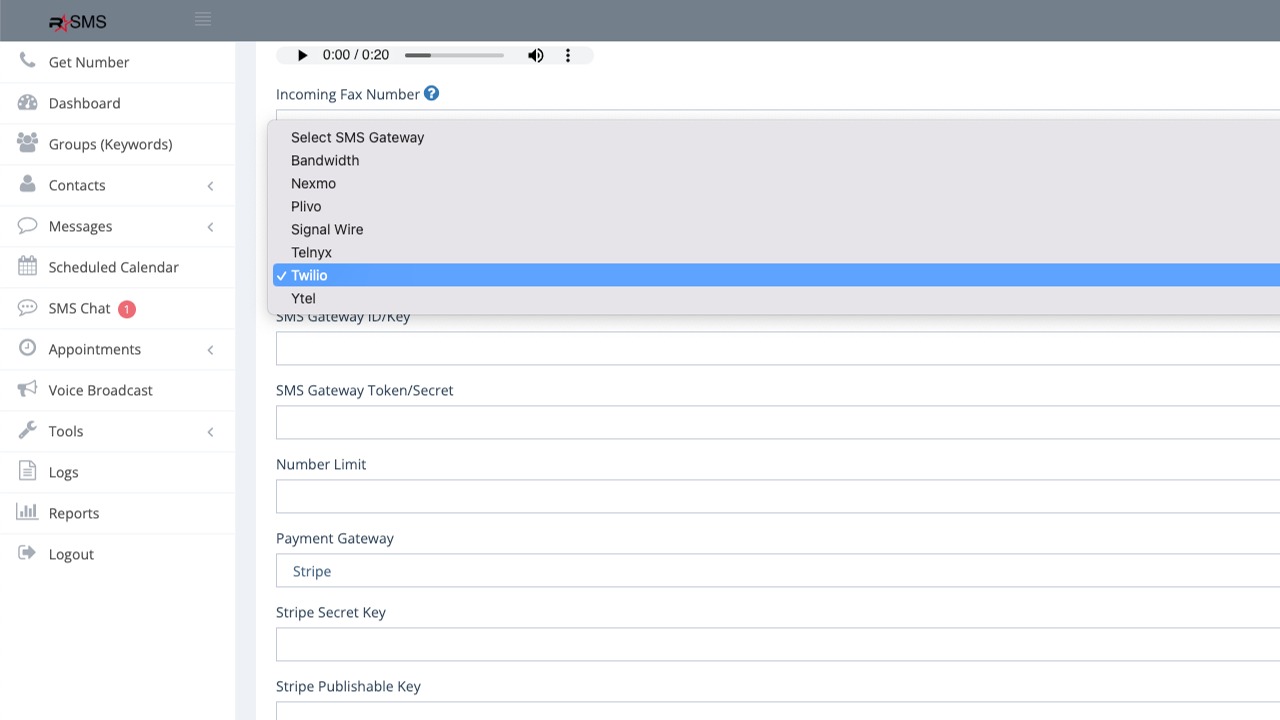 Use custom APIs to build connections with Zapier and your favorite apps.
Like every smart business owner, I'm sure you'd like an easy way to build a list, chat with customers, and send outbound text marketing campaigns on demand… all without paying ridiculous messaging fees, right?
Now you can, with Rockstar SMS!
Rockstar SMS makes text marketing easy.
Rockstar SMS is an easy-to-use SMS text marketing platform designed for people who want an easy way to share their message with the world.
With Rockstar SMS, you can connect with customers, clients, and prospects using SMS, MMS, SMPP, email, voice, and even fax, giving you the power to choose what works best for your business.
Access unlimited two-way messaging with a TON of rock-solid features, including SMS, MMS, email, voice broadcasts, inbound call forwarding, team accounts, polls, contests, QR codes, email to SMS replies, web opt-in forms, and more!
Choose popular gateways like Twilio, Plivo, Bandwidth, SignalWire, Telnyx, Nexmo, and Ytel, or connect to your SMPP gateway.
Connect your favorite email software platforms like MailChimp, GetResponse, ActiveCampaign, Aweber, or Sendinblue and build those lists to level up your communication.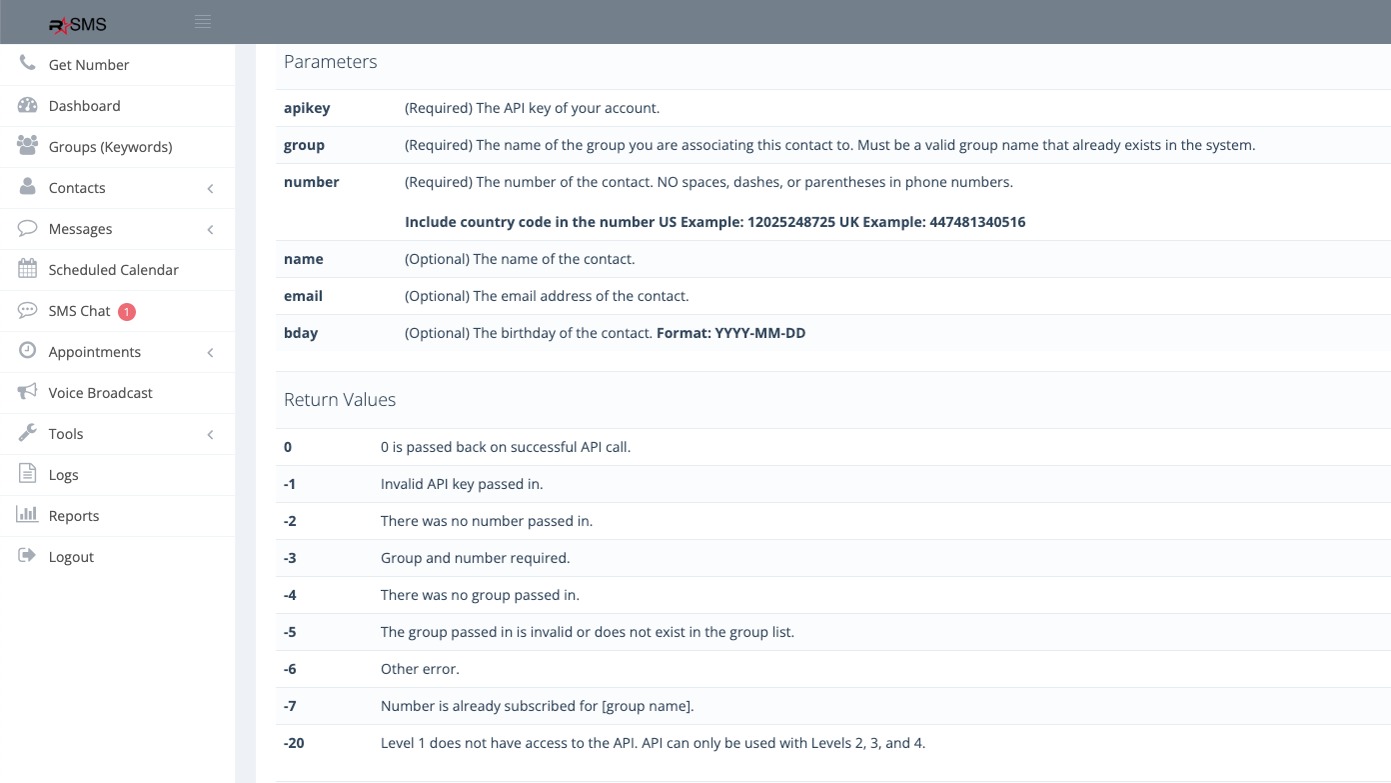 Set up custom parameters within the Rockstar SMS dashboard.
Get all of the features you need, including unlimited keywords, unlimited contact lists, and built-in CTIA compliance so you can stay up to date with global SMS carrier regulations.
From the various proper disclaimers to opt-in/opt-out subscriber management, feel safe knowing you'll comply with all regulations.
(Of course, check with state and local governments for all legal requirements when marketing, because we're not lawyers and we aren't giving legal advice here — we're just giving you an excellent messaging tool.)
Our platform includes the Rockstar SMS API info you need to build connections with any app you choose, so you can put your business on autopilot.
On top of that, you get even more amazing Rockstar features included with Rockstar SMS Unlimited, like branded QR codes, our Rockstar short-link generator, polls, and Q&A SMS bots (these are great for screening potential prospects).
You can even create embeddable SMS sign-up forms to capture phone numbers and add people to your lists as prospects move through your sales funnels.
Add to the mix our kiosk builder and SMS loyalty programs, and you've got the tools you need to do more than succeed!
Send voice broadcasts in 26 different languages or upload an mp3 file, so your clients and prospects hear YOUR voice!
Want more phone calls from your customers?
Send high-quality voice broadcasts in 26 different languages, or upload your own MP3 recording for a highly personalized experience.
With the touch of a button, the system can automatically call your prospects to play your message.
Best of all, you can check a box and enable the ability for them to "press 1 to be connected" and it will ring your phone right away!
It's like having all of the benefits of cold-calling without experiencing the pain of rejection.
Have a big sale? Want to let everyone know about Taco Tuesday?
Send a bulk message now!
Your messages will look great on any device because RockstarSMS gives you the power to create stunning digital coupons, QR codes, cloud-based kiosks, and SMS loyalty programs quickly and easily without ever leaving the platform.
Best of all, you can see key information for your campaigns in your dashboard.
If you want the power to grow your business by putting your message in the palm of your customer's hand, it's time to get your hands on the RockstarSMS Text Marketing Platform.
Get access now!
Plans & features
Deal terms & conditions
Lifetime access to RockstarSMS Text Marketing Platform

You must redeem your code(s) within 60 days of purchase

All future Unlimited Plan updates
60 day money-back guarantee. Try it out for 2 months to make sure it's right for you!