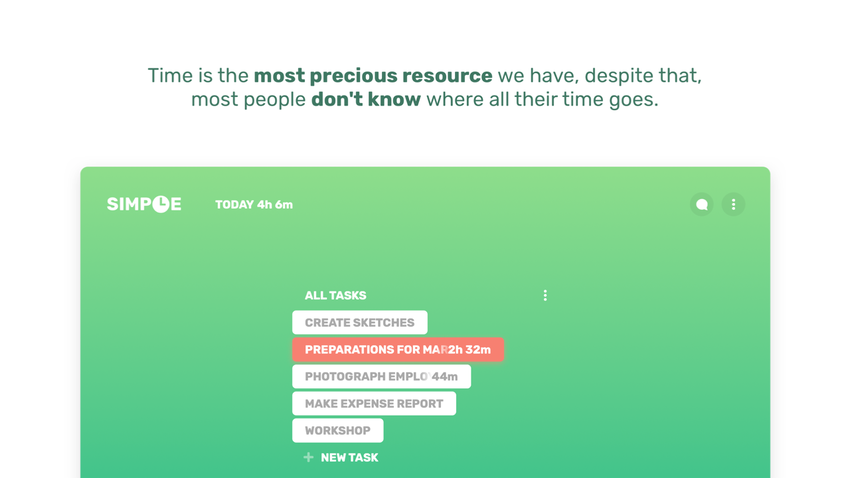 Where did my time go? Use Simple to see exactly how much time you spend on your tasks, projects, and clients. Stop guesstimating, and see where all your time goes. It's super simple with Simple. Insights you can get from Simple: – You spend too much time on meaningless stuff – A client takes more time than you earn on him/her – You do too many different things in one working day – You work too little (or too much) – You earn significantly more on a certain type of task because it goes faster than you thought Time flies. Are you ready to take control of it?
Get access to Simpletoday!
1 Year of access to Simple
You must redeem your code within 60 days of purchase

1 Year of plan updates

Please note: this deal is not stackable
60 day money-back guarantee. Try it out for 2 months to make sure it's right for you!