Learn how to turn your side hustle into a fully booked freelance business
Get practical tips on how to prototype your service with no client history
Learn how to land the type of clients that will support your business long-term
Discover the financial formula that will show you when to make the big moves
Overview
Starting From Zero is an online course that shows you an eight-step plan to build a solid freelance business from scratch.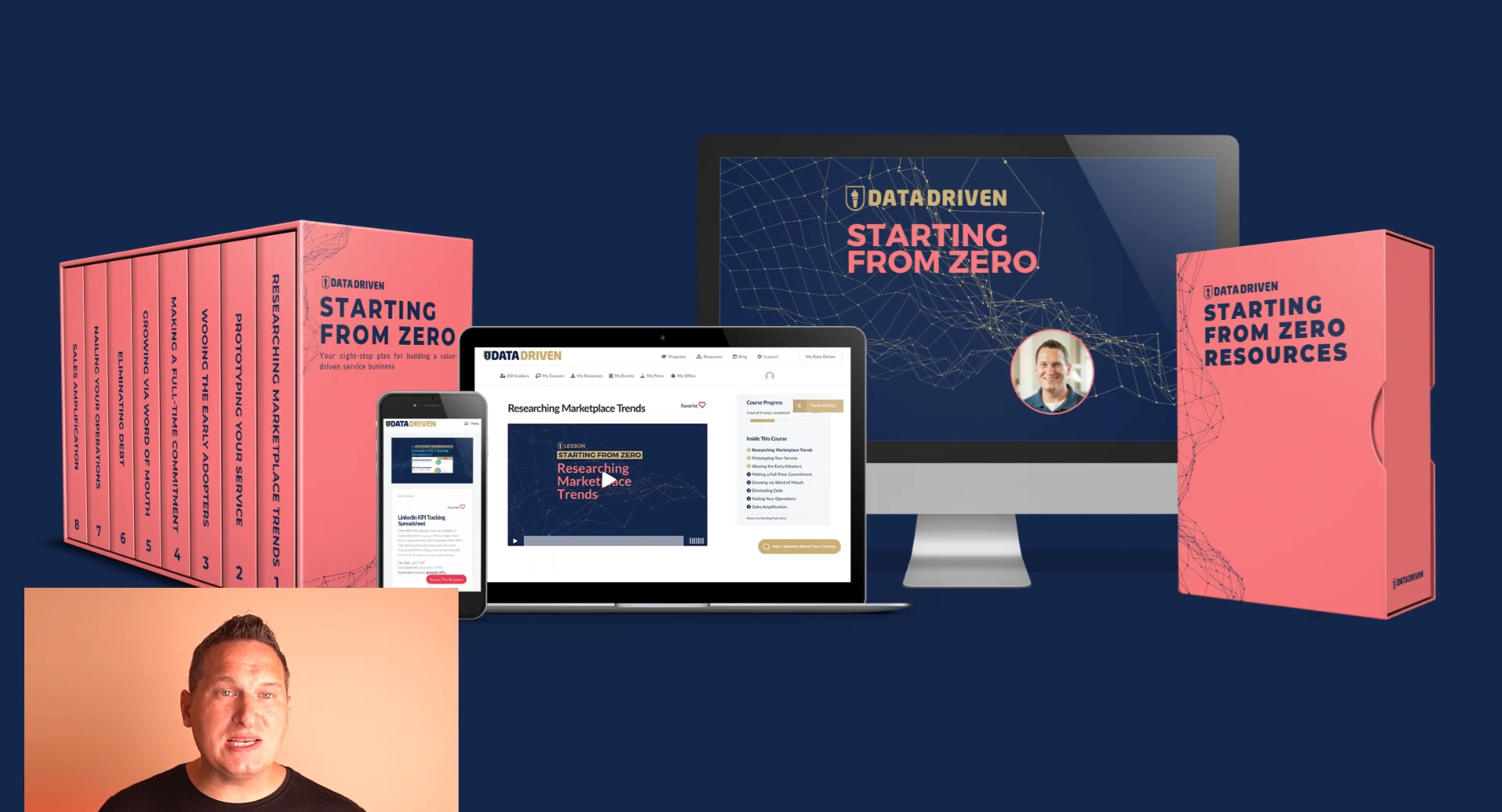 The course is called Starting From Zero for a reason, so you won't be thrown into the deep end of entrepreneurship. ("Drowning in invoices…")
This course will show you practical tips on prototyping your service before you get started.
Then you'll move on to how to snag clients, even if you don't have a client history.
And not just any clients, either—you'll discover how to find the right client to give you solid footing for your service business in the long-term.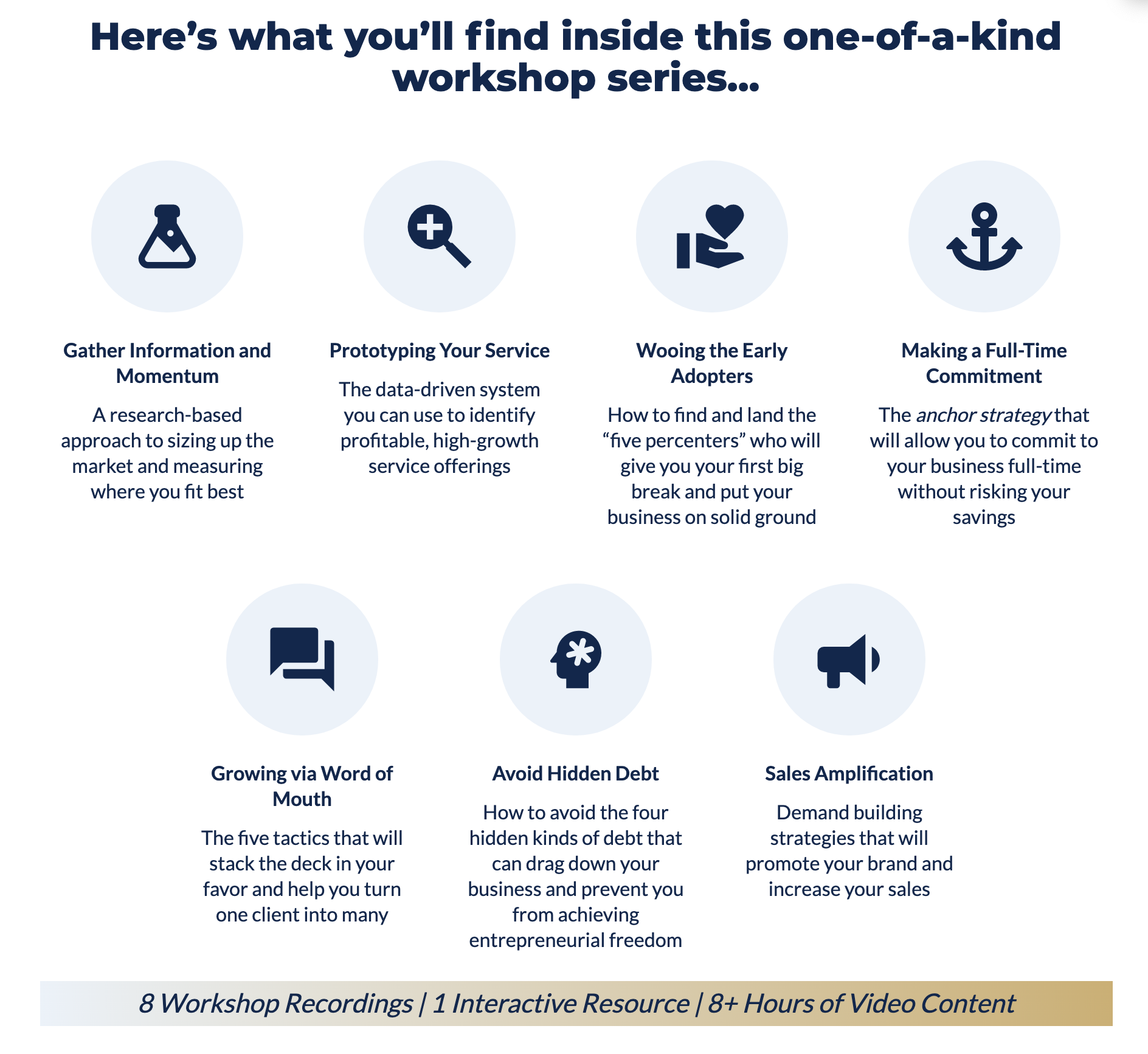 Starting From Zero also guides you through deciding when to take your side hustle full-time with a methodical framework.
You'll learn tricks for scaling word-of-mouth growth for your business, so you don't have to worry about adspend right off the bat.
This course will also teach you a simple financial formula that reveals when it's time to make big moves and take your business to the next level.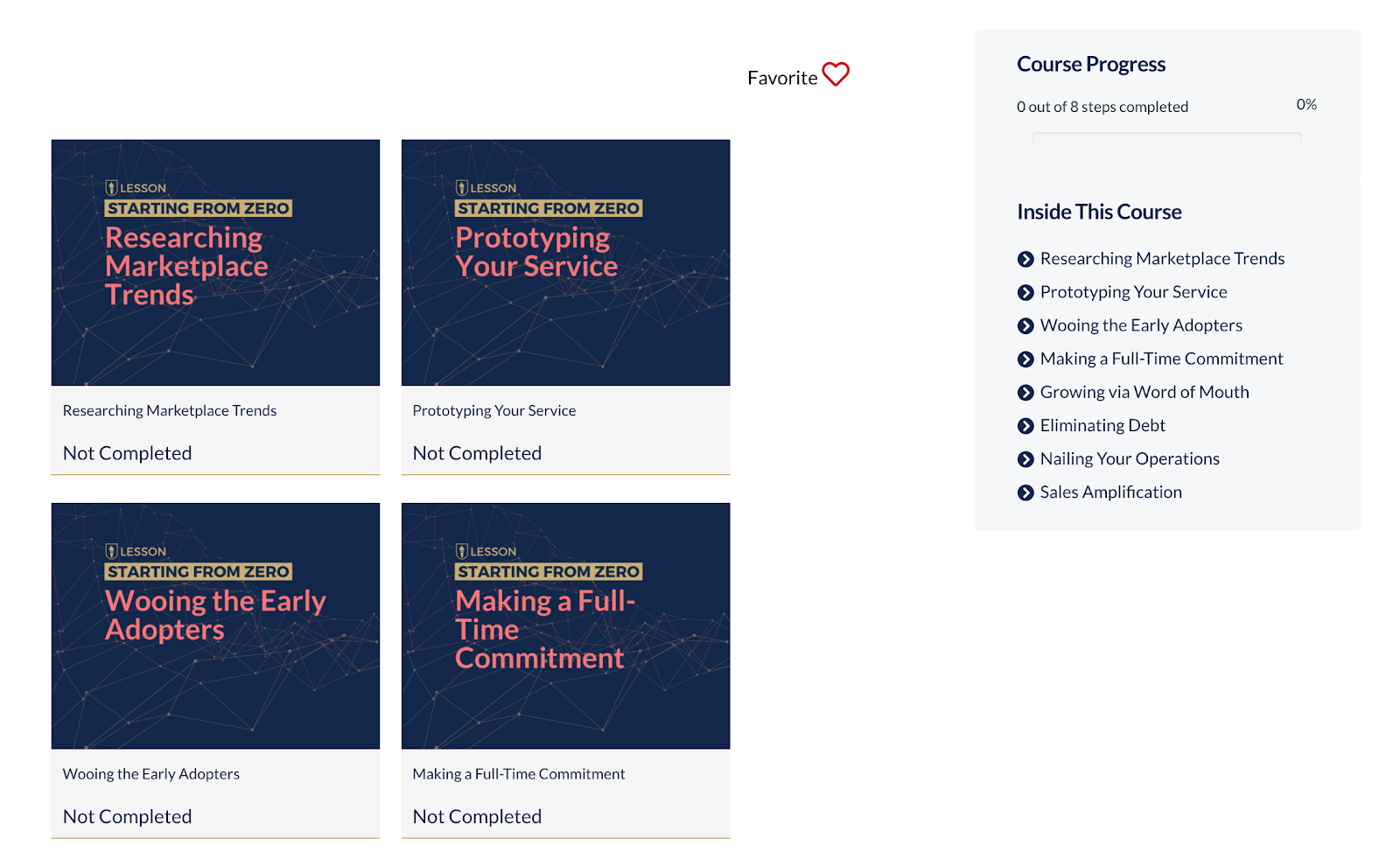 Early adopters are key to any endeavor, and you'll find out how to make them swoon for your service.
You'll also learn sales amplification strategies for capitalizing on your initial success, instead of just doing your happy dance in the kitchen (though we do encourage that, too).
Plus, one of the main takeaways from the course is how to a void hidden debts while getting your business off the ground.
Thanks to Starting From Zero, you can rest assured that you won't dip into the negatives.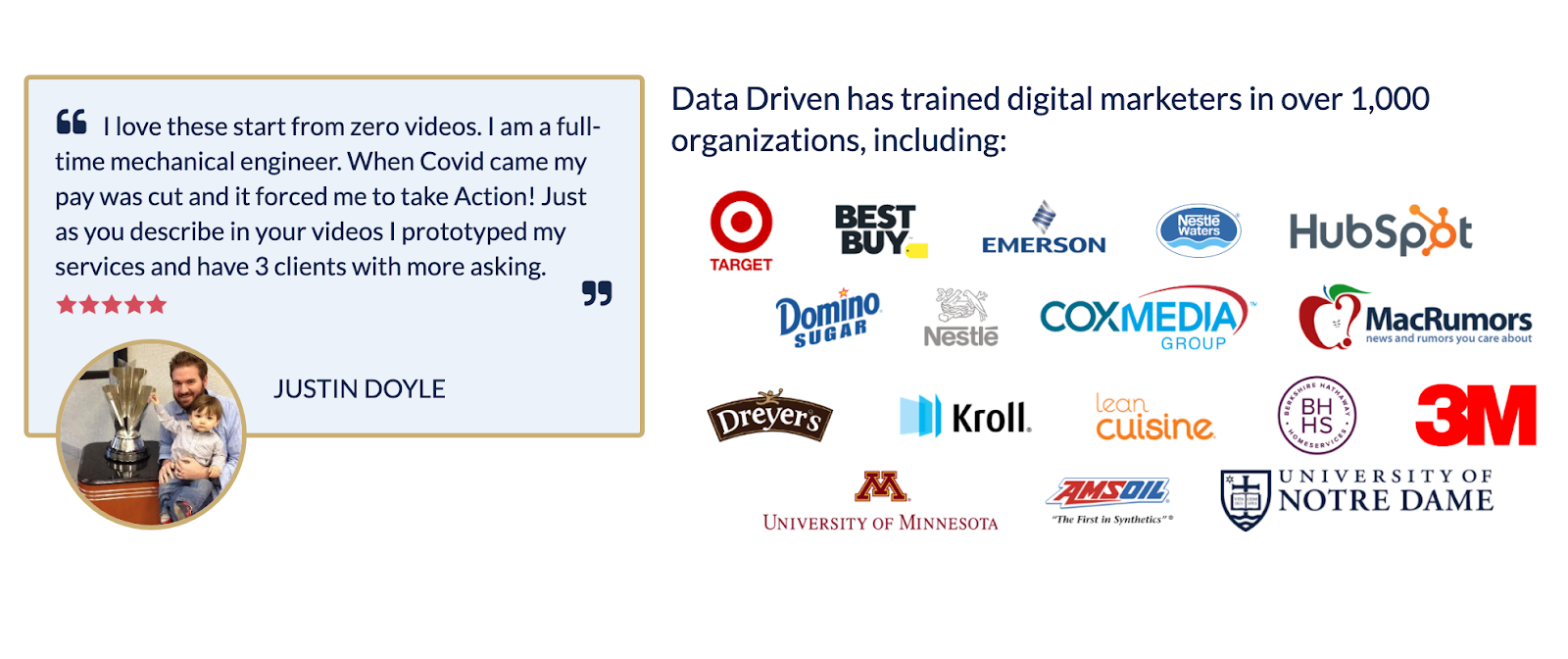 The golden handcuffs of an unfulfilling 9 to 5 aren't so easily broken, but that doesn't mean you don't have the power to wiggle out of them. ("A freelance gig here, a little ebook there…")
Starting From Zero shows you how to take control of your work life, regardless of whether or not you have potential clients or a service plan laid out.
Don't feel like you're always stuck at the bottom.
Get free access to Starting From Zero today!
Deal terms & conditions
FREE lifetime access to Starting From Zero Course

You must redeem your code within 60 days of purchase

All future course updates

GDPR compliant
Get lifetime access. Just download and save within 60 days.