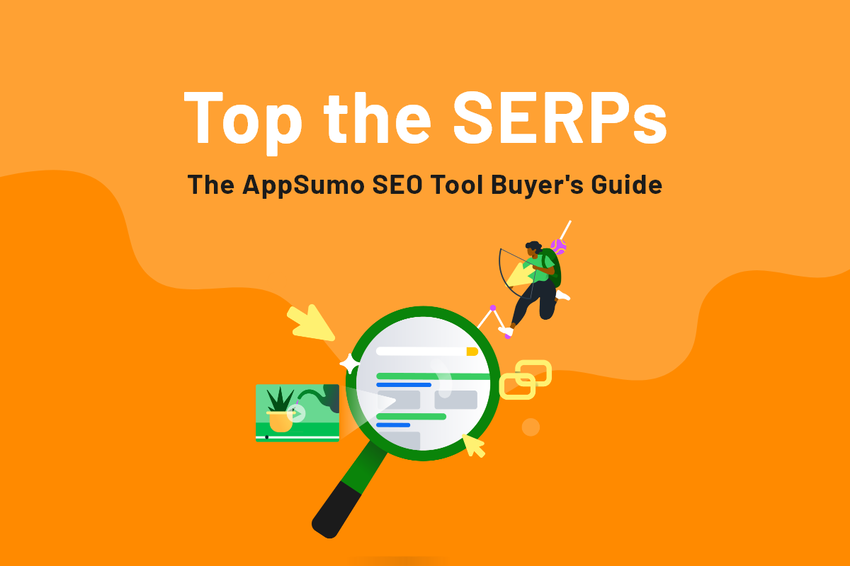 Learn about today's leading SEO tools and find out which ones are right for your business
Search engine optimization (SEO) is one of the most effective forms of digital marketing. (That and letting a casual memer run your corporate Instagram, a la Slim Jim. #LongBoyGang)
But with all the tools out there promising to boost your SEO, how do you know which one is right for your business?
Luckily, as tool experts, we've done the research to narrow down the best SEO tools based on your marketing needs.
SERP's up with Top the SERPs: The AppSumo SEO Tool Buyer's Guide.
Discover top SEO tools (and their lesser-known alternatives)
Browse SEO tools by category and use case to know which one is right for you
See the most popular SEO tools that have gone through AppSumo
Overview
Top the SERPs: The AppSumo SEO Tool Buyer's Guide features the top SEO tools across different marketing categories and helps you make the right choice.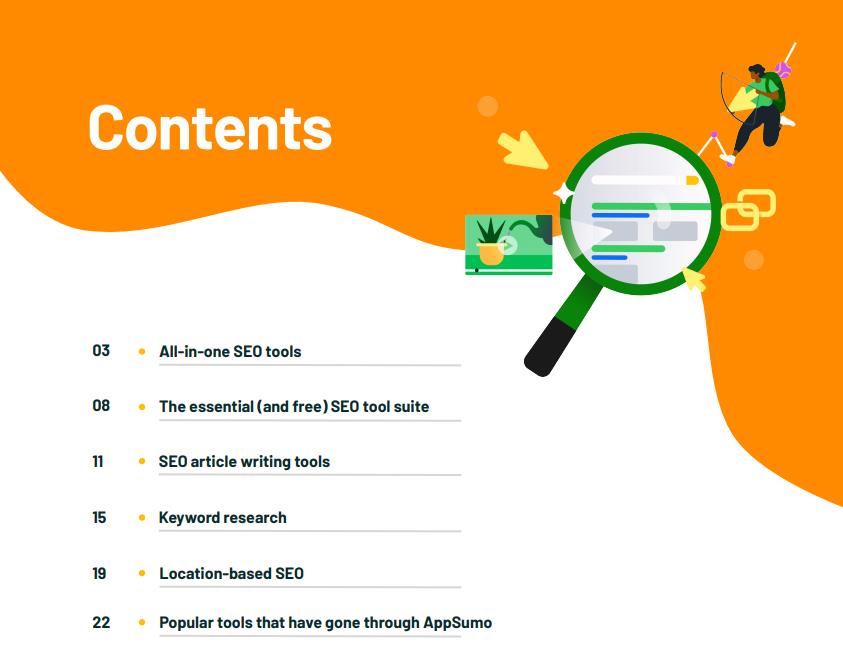 Much like scaling a mountain, climbing the search ranks takes the right tools—and this buyer's guide will help you reach the top. (Of the SERP, that is. Mountain climbing ebook to come.)
Ready to get more keyword research done in less time? Want to know which tools Sumo-lings (and the AppSumo team!) love best?
We'll help you on your SEO journey and simplify the tool buying process by bragging about some of our top SEO tool picks.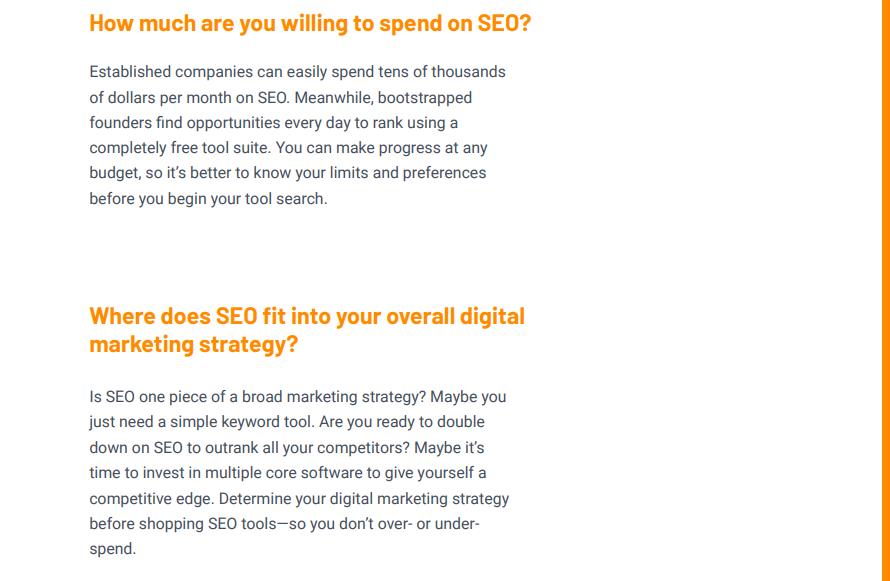 You'll be able to browse SEO tools by category to understand basic features and competitor prices.
In Top the SERPs, we broke down several categories, including keyword research, all-in-one tools, article writing tools, and much more.
Every section includes an overview of the company, a description of the product's top features, and the starting price for using the tool.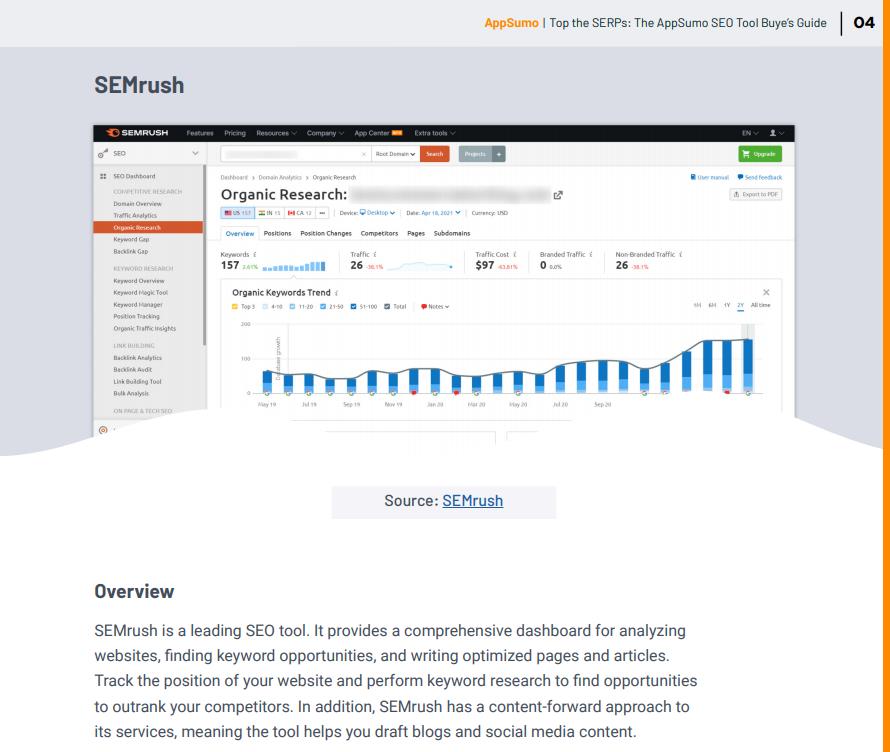 In case AppSumo's top recommendations aren't enough, we also included an entire section dedicated to Sumo-ling picks.
That means we'll jump into some of the most popular SEO tools that have launched or been listed on AppSumo.
Read some of the reviews, compare prices, and discover the crowd favorites from Sumo-lings like you. (Spoiler alert: they've got great taste.)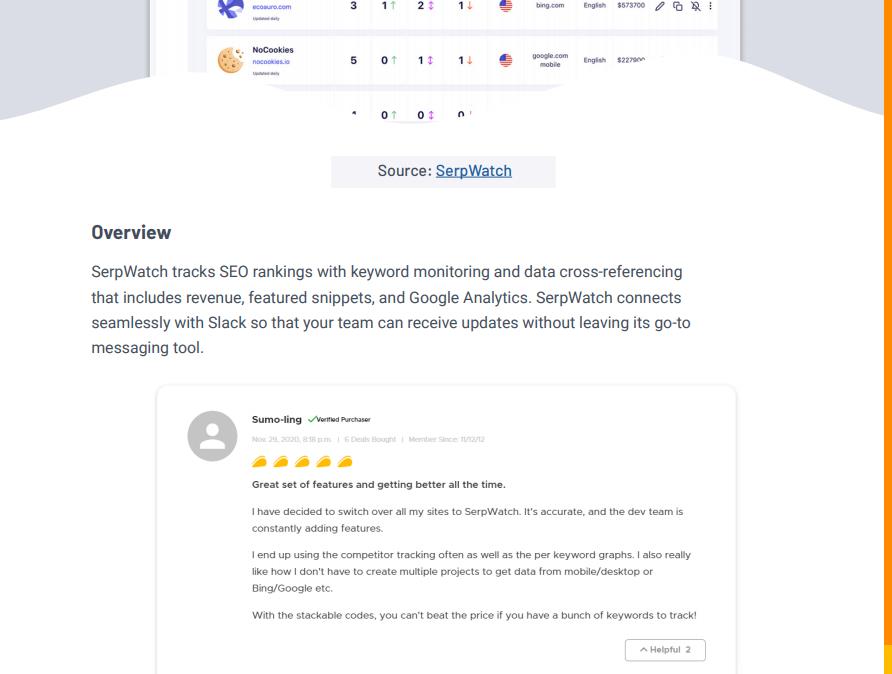 SEO is like rock 'n roll—it can feel like a long way to the top.
But with the right SEO tool, you can get your website on the highway to…the first page of search results. (We're on an AC/DC kick, okay?)
Unlock some of the best SEO tools of 2021 with our curated directory.
Download Top the SERPs: The AppSumo SEO Tool Buyer's Guide today!
Deal terms & conditions
Digital Download of AppSumo's Top the SERPs: The AppSumo SEO Tool Buyer's Guide Ebook

GDPR Compliant

This deal is non-refundable
Get lifetime access. Just download and save within 60 days of purchase.