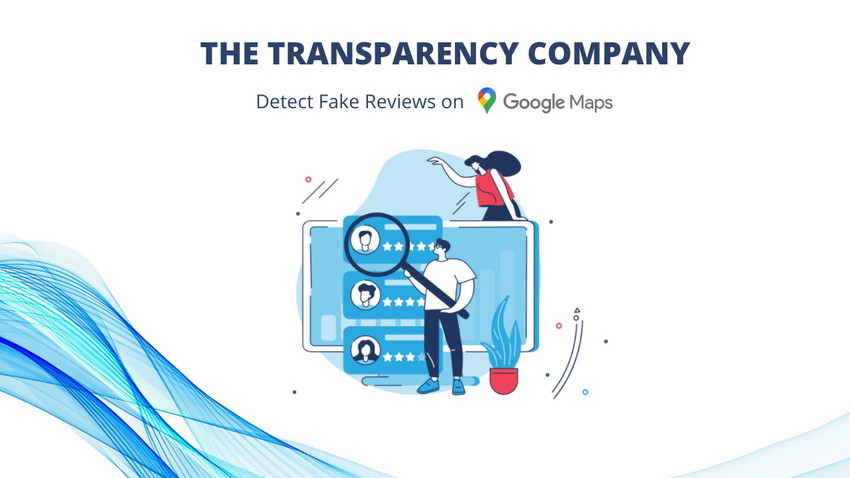 Consumers no longer trust online reviews like they used to, competitors you know aren't 5-star businesses are stealing market share using fake online reviews. Our technology will determine if a business has real or fake reviews and our reports will prove it. We now have a free Chrome Extension: https://chrome.google.com/webstore/detail/transparency-for-chrome/dpbdljognlepohfjceebghhelcggikdc We also have a free Online Community w/training and events https://community.askfortransparency.com/ Our technology collects profile data and review content to create proprietary metrics to predict whether a reviewer is legitimate or fake and then prepares the data onto a nice report. The Transparency Report is a multi-page report that contains a summary page and an itemized breakdown of all the reviews for the business that was provided. The summary page contains a pass/fail badge and some charts to help visualize and explain the data. The report also includes an itemized breakdown of all the reviews for the business with their corresponding scores. If you have real reviews you can use this report as an asset in both your marketing and your sales. You can also scan competitors' listings with the same code.
Digital download of Virtual Backgrounds for Video Conferencing
Please note: This deal is not stackable

This deal is non-refundable
Get lifetime access. Just download and save within 60 days of purchase.