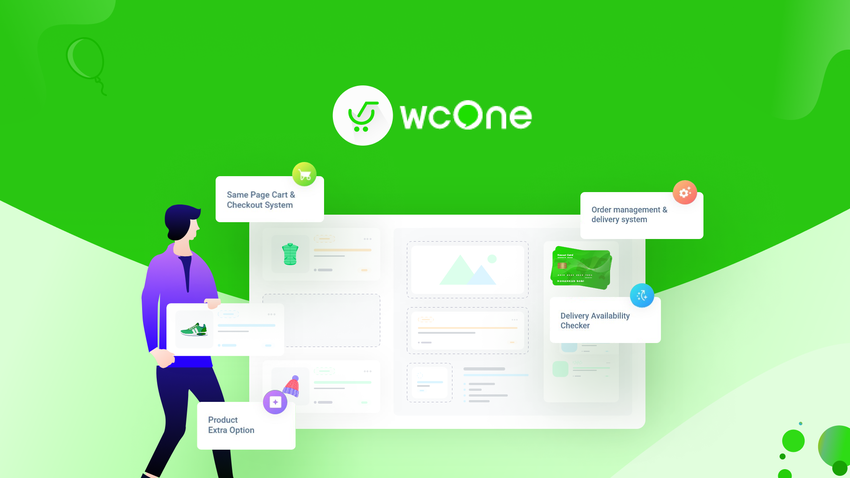 Ultimate add-ons for WooCommerce
Are you struggling with taking online orders based on date & time? As a result, does managing online orders and delivery seem like a hassle for you?
No worries!
To make your online ordering and delivery easier than ever,
wcOne
comes into play.
TL;DR
wcOne helps with allowing local pickup, limiting the number of orders per time slot, and selling extra add-ons
Overview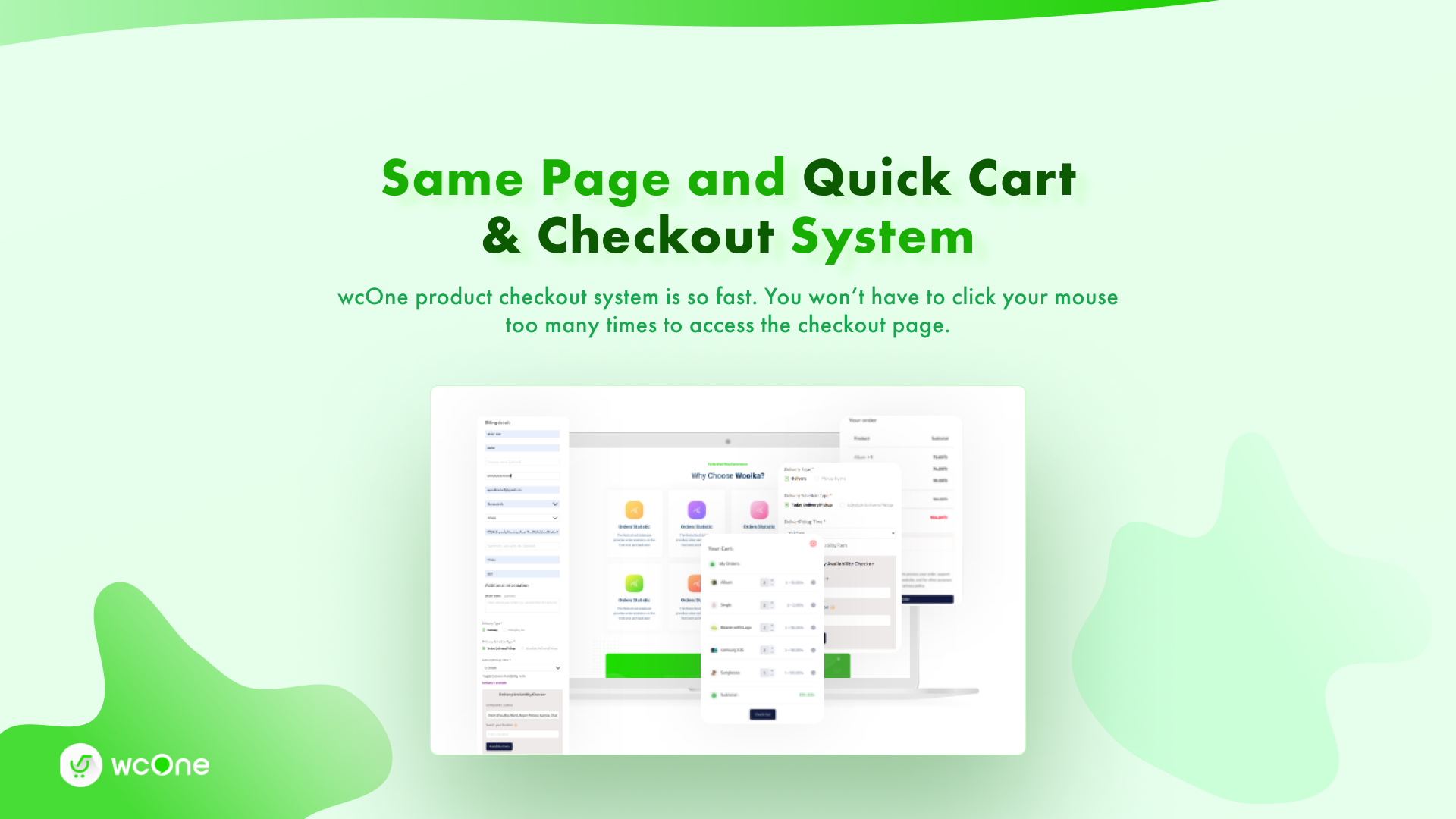 Speed is of the essence with us. 😉
For example, you might be facing problems taking online orders during your business hours by allowing shipping within zipping or kilometers, allowing local pickup, limiting the number of orders per time slot, and selling extra add-ons. For all these issues, wcOne is the only solution.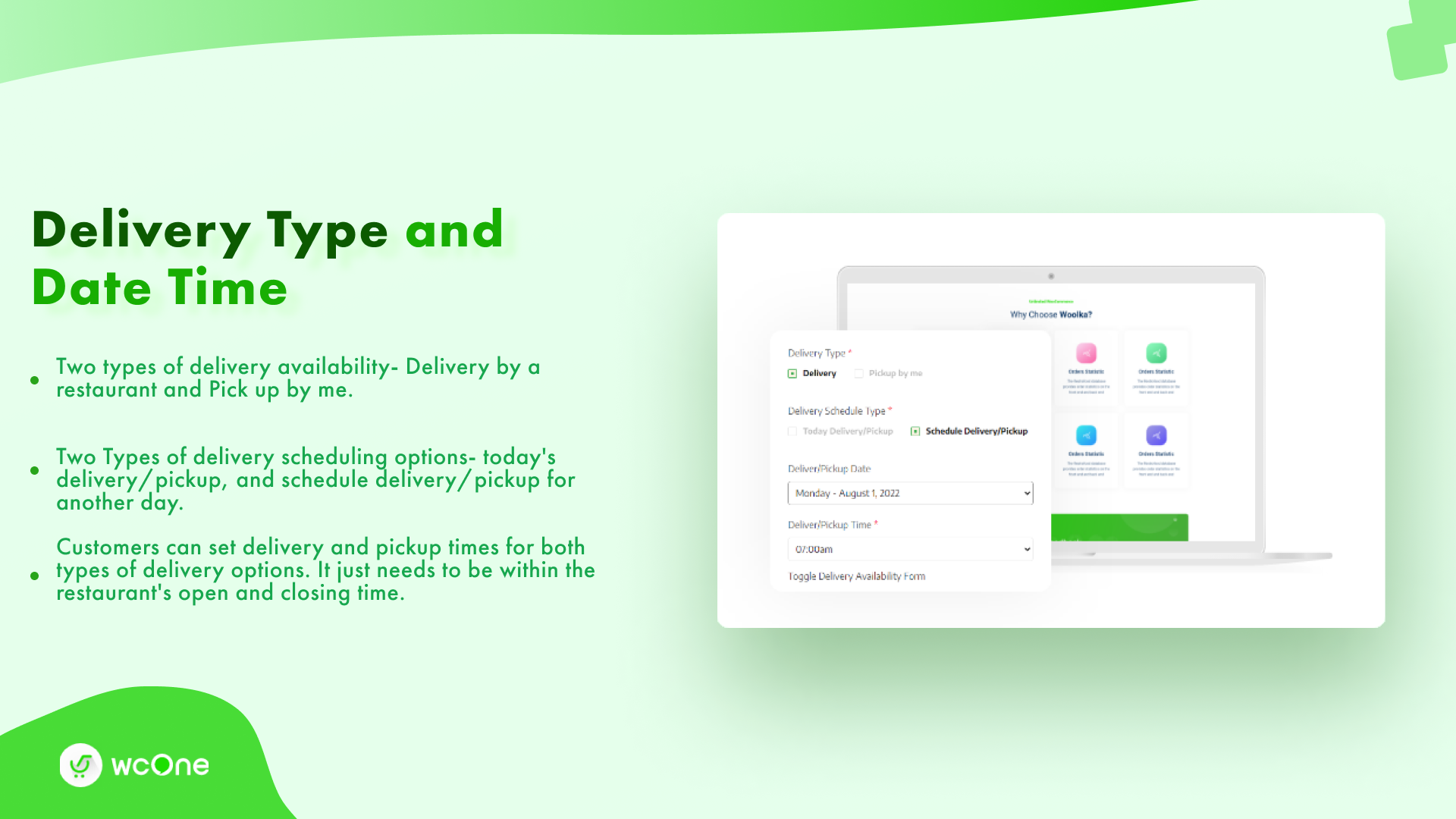 Choose the delivery type that works for you.
No matter what your business is, wcOne can help you to manage all your WooCommerce tasks easily. wcOne makes online orders, order management, and delivery easy.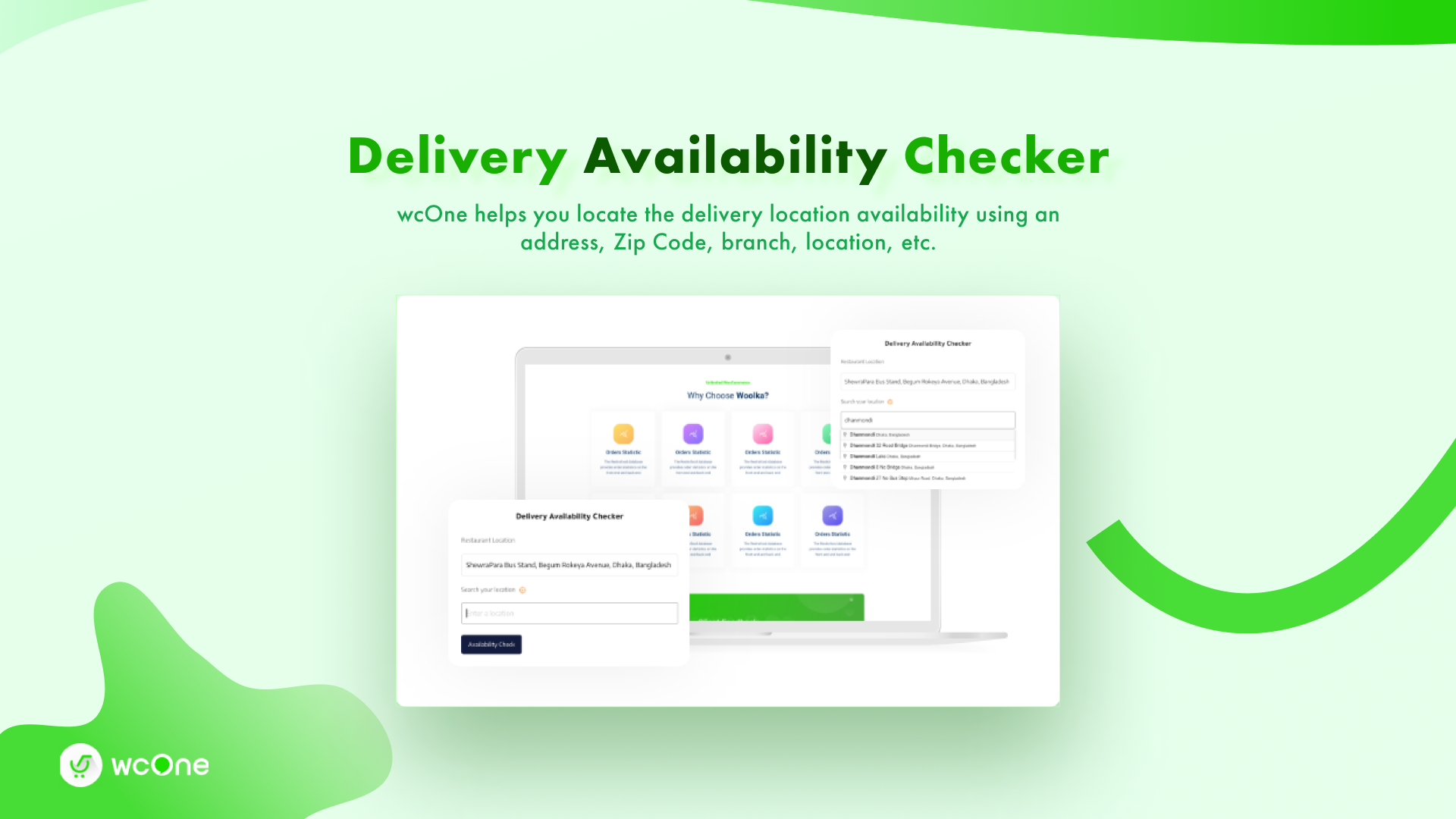 One of our premier features!
wcOne is a complete online ordering, order management, and delivery system. It has so many exclusive features, such as same page cart & checkout system, delivery availability checking system, live sound notification for new orders… and so much more!
Choose your preferred admin panel from 3 different options.
wcOne consist of 3 types of custom frontend admin dashboard for Shop Manager, Packaging Manager, and Delivery Man. It has a time slot based order-taking system, delivery or pickup, and pre-order-taking system. wcOne also has pre-built product extra add-ons such as the adding and selling system. It supports thermal printers for invoice printing, too.
Easy-to-print invoices are also included.
Lifetime access to wcOne Professional Plan
You must redeem your code(s) within 60 days of purchase
All future wcOne Professional Plan updates
60 day money-back guarantee. Try it out for 2 months to make sure it's right for you!