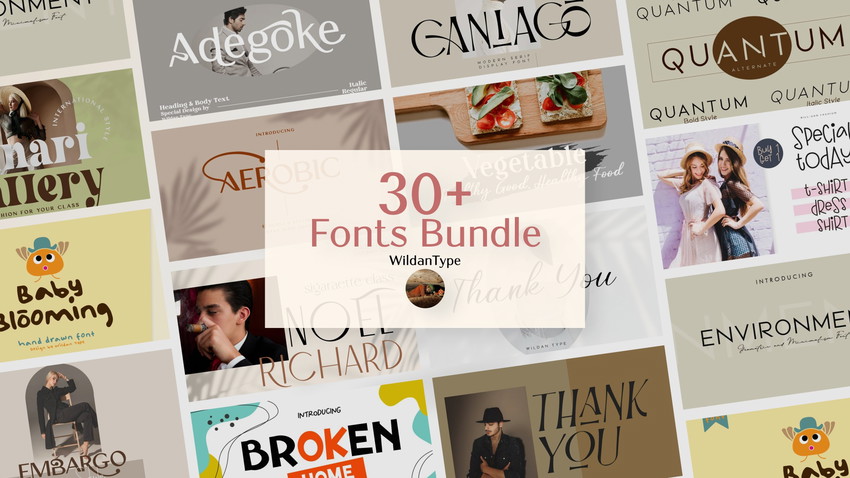 Choose the right tone, context and seasonality for your designs
When selecting a font for your next design project, it's important to consider the cultural and seasonal context in which your work will be seen. For example, a Japanese font might be suitable for product presentation or elegant logo design, while an Italian font could add a touch of sophistication to packaging or invitation cards. There are many beautiful fonts available on the market, but it's important to select one that is appropriate for your specific needs. When choosing a typeface, consider the following: -The overall tone of your project (elegant vs playful) -The cultural context (Japanese vs Italian) -The seasonality (Christmas vs summertime, Spring, and the fall) Best for: Wedding planners, event planners, and product designers.
Digital download of Wildan Type 30+ Fonts Bundle
This deal is non-refundable
Get lifetime access. Just download and save within 60 days of purchase.